Angry workers shut Ganga Barrage pumping stns, Kanpur's water supply hit
Published on Mar 14, 2022 08:03 PM IST
The operators also closed the raw water plant, which draws water from the Ganga. This led to closure of two water treatment plants, said officials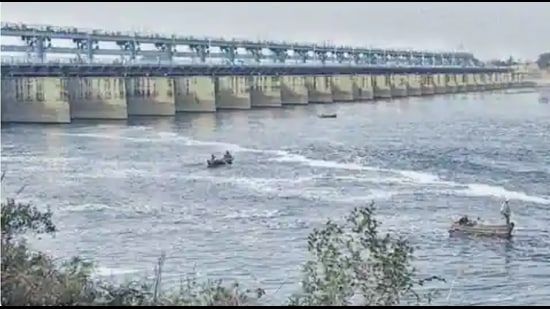 KANPUR UP Jal Nigam's outsourced workers shut down all 12 zonal pumping stations of Ganga Barrage in Kanpur due to non-payment of salaries for 10 months, which resulted in no water supply to nearly half a million population in the city on Monday.
These plants supply 60 MLD water to over 10 lakh population in South city and other areas of Kanpur. On Sunday, the operators had also closed the raw water plant, which draws water from the Ganga. This led to closure of two water treatment plants, said officials.
"We have pending payments of ₹17 crore but have not received funds from the government or the KMC. Pump operators have shut down all the stations and contractors are not supplying us materials needed for repair of pumping stations. Some contractors have moved court seeking pending payments. We have sent a letter to the government and KMC apprising them of the situation," said SK Sharma, general manager, Jal Nigam.
Mohd Arshad Khan, resident of Nirala Nagar, said there was no water supply since Sunday morning. "We are facing all sorts of hardships and don't know when the supply will resume," he said. Babloo Awasthi of Juhi Lal Colony said water supply hadn't resumed till Monday afternoon.
"Was there any other way to draw the attention of officials towards our plight…for how long can one continue to work without salary," asked pump operators. In the absence of water supply from Ganga Barrage, supply from Kanpur Jal Kal had reduced in 50 localities and many were reporting low pressure supply also.
Personalise your news feed. Follow trending topics