PCCF visits Katarniaghat, discusses rural tourism
Published on Jan 23, 2023 12:00 AM IST
The PCCF was of the view that if villagers started giving homestay facilities to tourists coming to the sanctuary, the visitors would get a different atmosphere and local people would be benefitted too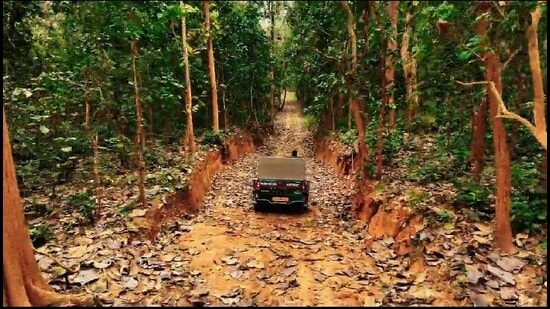 Bahraich To extend eco-tourism to villages adjacent to Katarniaghat Wildlife Sanctuary (KWS), principal chief conservator of forests (PCCF), Uttar Pradesh KP Dubey visited Katarniaghat and held a meeting with forest officials, NGOs and local people on Sunday.
The PCCF stressed on four aspects: conservation, culture, culinary skill and cleanliness to increase earnings of local people through village tourism. He was of the view that if villagers started giving homestay facilities to tourists coming to the sanctuary, the visitors would get a different atmosphere and local people would be benefitted too. He said Tharu people should introduce their folk art and dance to the visiting tourists.
Field director (FD) of Dudhwa Tiger Reserve (DTR) Sanjay Pathak, who was also present at the meeting, said the department was taking initiatives to diversify the livelihood of the people living near the sanctuary. An organization named 'Bakri Chhap', which specialized in branding of rural products, was engaged to promote local products of Tharu people.
Divisional forest officer (DFO), KWS, Akash Deep Badhawan said an organization called Nature Environment Wildlife Society (NEWS) was engaged to reduce elephant-human conflict in the area, since the area had been declared Terai Elephant Reserve ((TER). The department had also chalked out plans to compensate farmers as soon as possible if their crops or houses were damaged by elephants.