UP cop shunted for trampling on rosary, hitting woman vendor's hand with boot
The incident came to light after a video showing police head constable's ill treatment of a woman vendor went viral on social media.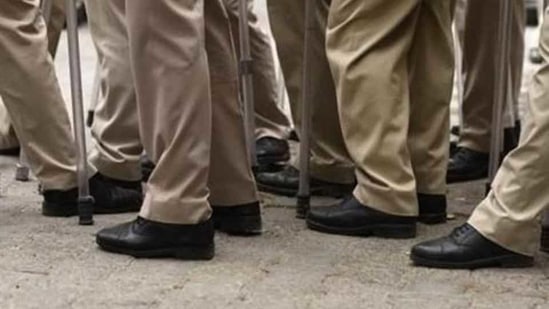 Published on Mar 12, 2021 08:27 AM IST
A Uttar Pradesh police head constable was shifted to the reserve police lines after he allegedly trampled the rosary beads sold by a woman vendor and his boot hit her hand in Varanasi, an official said on Thursday.
The incident took place along a road in the Dashashwamedh Ghat area of Varanasi, said senior superintendent of police (Varanasi) Amit Pathak on Thursday. The action was taken after a picture of head constable Sudhir Kumar's alleged act went viral on the social media.
Kumar was deployed as the gunner of the station house officer (Dashashwamedh police station) before he was shunted.
The SSP said that as soon as the matter came to his knowledge, action was taken against the gunner and he was shifted to the reserve police lines.
"Such a fault cannot be tolerated. The cop has been shifted to the reserve police lines," said the SSP.
Also Read: No riots in three years changed UP's image globally: UP Govt
He added that police personnel had been instructed to behave well with the public. Despite that some police personnel make a mistake, he said.
An officer said a probe was being carried out against the gunner and he may have to face suspension.
Topics
Close Story