BMC gets Covaxin stock, awaits Covishield and Corbevax
Jan 03, 2023 11:34 PM IST
"There are hardly any takers for Covaxin. People prefer Covishield over Covaxin. We try to counsel them that they can take Covaxin as a precautionary dose and it is allowed by the government," said an official
Mumbai The civic-run vaccination centre continues to offer only Covaxin as the state has not provided stock of Covishield or Corbevax. With the surge in Covid-19 cases in China and other parts of the world, vaccination centres in Mumbai have seen an uptake in precautionary doses.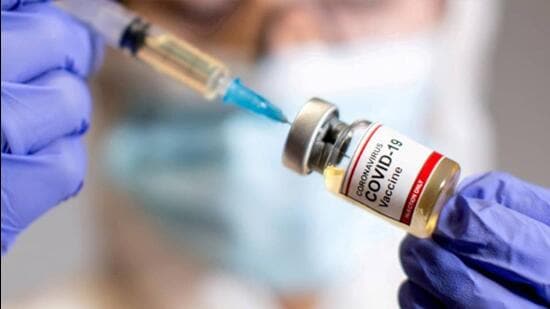 "People coming to our vaccination centre demand Covishield, which we do not have right now. There is no demand for Covaxin. Still, we have received 2,000-3,000 additional stocks of Covaxin doses from the state," said a BMC health official.
Dr Sachin Desai, the state immunisation officer said they have written to the centre for Corbevax and Covishield and are yet to get a reply. "We have a stock of close to 15 lakh Covaxin. The vaccination numbers in the state have gone up in the last few days. While earlier it was less than 3,000 a day, we are seeing close to 9,000 vaccinations a day across the state," he said.
Another state health official said Covaxin stock is about to expire next month. "There are hardly any takers for Covaxin. People prefer Covishield over Covaxin. We try to counsel them that they can take Covaxin as a precautionary dose and it is allowed by the government," said the official.
Meanwhile private vaccination centres are watching the demand before placing their order for the vaccines. "We are seeing a marginal rise in precautionary doses. We will wait and watch," said Dr Santosh Shetty, CEO, Kokilaben Dhirubhai Ambani Hospital-Andheri.
As of January 2, Mumbai has 206 vaccination centres of which 81 are in the public sector. In a day, the city is seeing close to 1000 vaccinations of which more than 800 is taking place in private vaccination centres.
Experts advise booster vaccination to be administered to vulnerable populations, including the elderly, pregnant women, people with comorbidities like diabetes, cardiac or respiratory illnesses and those with plans to fly out of the country.
Dr Gautam Bhansali, chief coordinator of private hospitals for vaccination and Covid-19, said all private hospitals have sufficient stock of Covid-19 vaccines in comparison to the present demand. "We are not ordering a huge stock of vaccines as they will expire if there are no takers. At present, there is a slight surge in demand," he said.