NCP student wing asks Mumbai varsity to refund excess fee or adjust it next year
Published on Mar 10, 2021 10:45 AM IST
In their letter, representatives of the students' wing highlighted that several MU-affiliated colleges charged fees for laboratories, ID cards, educational tours, all of which were not implemented in the current year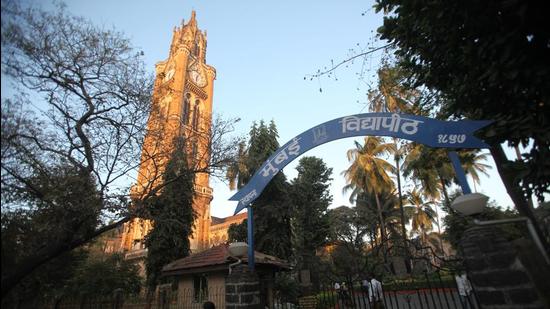 HT Correspondent | Edited by Zara Khan
The student wing of the Nationalist Congress Party (NCP) on Tuesday approached the office of the pro-vice chancellor of University of Mumbai (MU) demanding that the university refund excess fees charged from students for the current academic year.
In their letter, representatives of the students' wing have highlighted that several MU-affiliated colleges charged students fees for laboratories, ID cards as well as educational tour fees, all of which were not implemented in the current year as classes were being held online.
"Computer labs, ID card fees as well as other such heads which are only applicable if students physically study in colleges have been applied in the fee structure of several colleges, which is unnecessary. The university should send a clear message to all such colleges to either refund such fees to the students or adjust this amount in the fees they will charge in the next academic year," said Amol Matele, advocate and president of the NCP students' wing.
Also Read | 17,921 new cases of Covid-19 take India's tally to above 11.26 million; 133 deaths recorded in 24 hours
In September last year, the Association of Non-Government Colleges (ANGC) had approached MU asking that the varsity refund 60% of the examination fees that all affiliated colleges had paid the University in advance. This academic year, due to the Covid-19 imposed lockdown, the exams were held online by individual colleges and therefore, said ANGC, colleges' expenses increased and they were in need of the refund.
"In the last one year, MU has reached out to colleges on various occasions and asked them to accommodate students, especially since many are facing financial crises due to loss of income of their family members. Keeping the same spirit, MU should also consider this demand," added Matele.
In October last year, less than a month after colleges reopened and started holding virtual classes, the University of Mumbai released a circular addressed to all affiliated colleges asking them to let students, whose families are facing the economic strain of the Covid-19-imposed lockdown, pay fees in instalments. During admission to first-year courses for the 2020-21 academic year as well, several colleges had dropped the basic admission fee in order to accommodate all students.
Reopening of colleges, for the time being, has been put on hold after the city and several parts of the state started witnessing a rise in Covid-19 cases. The winter 2021 examinations for the current semester are also, as of now, slated to take place in online mode only.