Videocon laundered
₹

60,000 crore for developing overseas oil and gas assets: ED

Feb 07, 2023 09:29 AM IST
Special public prosecutor Sunil Gonsalves and an assistant director of ED also sought a non-bailable warrant against entrepreneur Sachin Dev Duggal, claiming that Videocon Group had entered into several "unexplained" transactions with him, and the role of "nHoldings SA" in siphoning off the proceeds of crime was required to be ascertained
Mumbai: The Enforcement Directorate (ED) on Friday told the special PMLA (Prevention of Money Laundering Act) court that Videocon Group had laundered around ₹60,000 crore it had obtained from a consortium of banks to develop its oil and gas assets in Mozambique, Brazil, Indonesia, Australia and East Timor.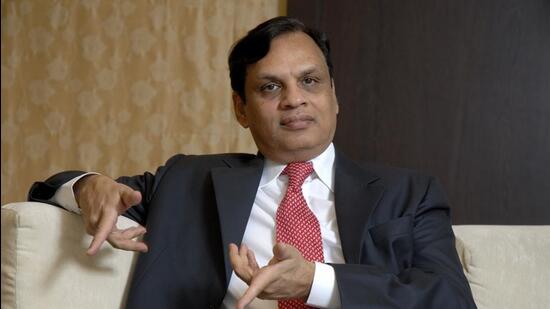 Special public prosecutor Sunil Gonsalves and an assistant director of ED also sought a non-bailable warrant against entrepreneur Sachin Dev Duggal, claiming that Videocon Group had entered into several "unexplained" transactions with him, and the role of "nHoldings SA" in siphoning off the proceeds of crime was required to be ascertained. The court, however, rejected the plea.
About the money laundering charges, the court asked the agency to approach the court concerned in Delhi since the ECIR (Enforcement Case Information Report) was registered there.
ED has initiated the probe based on an FIR registered by the Central Bureau of Investigation (CBI) on June 23, 2020, against then CMD of Videocon Group, Venugopal Dhoot, and some unknown officers of public sector and private banks, for allegedly causing the financial loss to the consortium led by State Bank of India.
The ED claimed that of the funds obtained through various credit facilities, Videocon Group had diverted around $196.75 million for unintended purposes. About $1,813 million was also routed to its overseas entities on the pretext of payment of refund of export advances and loans, it said.
ED further said that Videocon Hydro Carbons Holding Limited (VHHL), the overseas firm of Videocon Group, had availed $1,256 million from Standard Charted Bank (SCB), London, till December 2013. This was partly paid from a stand­by letter of credit (SBLC) facility and partly from the Mozambique assets sale proceeds from 2012 to January 2014.
"The shareholding of Saurabh Dhoot (nephew of Venugopal) was diluted to 10% by way of issuing fresh shares to mother of Sachin Dev Duggal on November 8, 2008 and various other transactions witnessed by Sachin Dev Duggal", and therefore his presence before the ED was necessary, it said.
Gonsalves pointed out that summons was issued to Duggal in January 2022, but he sought time and later asked to appear on February 12. He, however, did not appear claiming that he was not a resident in India and was a citizen of the United Kingdom. Subsequently, summons was issued to him through official channels but despite visiting India on a number of occasions, Duggal did not appear before the investigators, he said.
When the court enquired about Duggal's exact status, the ED officer said he was a witness in the case.
"From the submissions made by the assistant director, ED, New Delhi, it is clear that Sachin Dev Duggal is not an accused at the moment, but not responding to the summons. Therefore, straightway a non-bailable warrant cannot be issued as contended by ED," special judge MG Deshpande said, while rejecting ED's plea.
Besides, the court said, the CBI had registered the FIR in Delhi while ED had registered the ECIR in Delhi and therefore, ED should move the special PMLA court concerned at the national capital for necessary orders.
"Instead of approaching the designated special courts in Delhi, invoking jurisdiction of this court for the prayers made in this application is not justified," the court said.
CBI claimed that its preliminary enquiry had revealed that in April 2012, the consortium had sanctioned a SBLC facility of $2,773.6 million to VHHL for appraisal and development of their overseas oil and gas assets in Mozambique, Brazil and Indonesia and other funding requirements in relation to those assets and for refinancing the existing facilities.
Of the $2,773.6 million, about $1,103 million was refinanced which included an outstanding of $400 million from SCB, which had the first charge over Videocon Industries Limited (VIL's) oil and gas assets abroad.
CBI further said that in February 2013, VIL informed the consortium that the loan of SCB had increased from $400 million to $530 million and requested the consortium to pay it off and to take over the oil and gas assets. The SBI-led consortium without any verification or inquiry, approved and paid $530 million to SCB, it said.
After paying the outstanding to SCB, the charge on VIL's oil and gas assets was required to be taken over by the consortium and the loan account of SCB was required to be closed by VHHL. However, CBI claimed, the consortium did not create the charge on VIL's overseas assets and VHHL continued to avail the facility from SCB, backed by Mozambique oil and gas assets.
In November 2013, VIL again requested the consortium to clear SCB loan (for which the banks had already paid $530 million), which had gone up to $650 million. The consortium again obliged Videocon Group and paid $705.45 million to SCB, instead of the demand of $650 million.
The agency alleged that VIL used the funds availed from SCB for some other purposes or sent the money to some other accounts of Videocon or its promoters. CBI enquiry further found that till December 2013, VIL had spent only $374 million, $554.83 million and $25.25 million on its Mozambique, Indonesia and Brazil assets respectively, against which VHHL had availed $1,616 million.
The Bombay high court recently granted interim bail to Venugopal Dhoot in the ICICI Bank fraud case.