Noida man driven around for seven hours; robbed at gunpoint
Updated on Jan 21, 2023 12:24 AM IST
The complainant, Jeganathan Thangaraja, 34, is a resident of Noida's Sector 45 said the men took him around for 7 hours in a private car and robbed him of ₹1 lakh in cash and through online transactions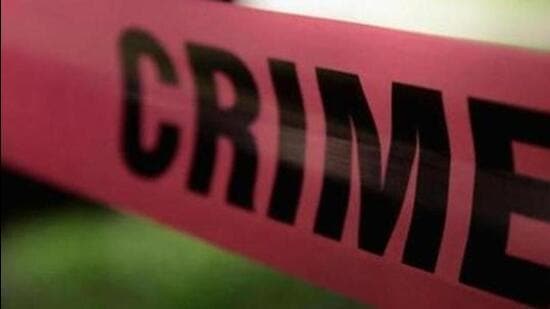 A man was robbed at gunpoint allegedly by three men after they offered him a ride in their car from Sector 37 bus stop near Botanical Garden last Sunday, police said on Friday, adding that a case has been registered in the matter.
The complainant, Jeganathan Thangaraja, 34, is a resident of Noida's Sector 45 said, on January 15, the men took him around for seven hours in a private car and robbed him of ₹1 lakh in cash and through online transactions, before pushing him out of the vehicle somewhere in Delhi.
He said he was headed to Greater Noida and had boarded the private car from Sector 37 bus stand.
Thangaraja said he was in a rush that day as he had to attend an interview in Greater Noida, which was why he decided to take a cab from the Sector 37 bus stop. A white Maruti car stopped near me and the driver asked him where he wanted to go. The driver asked for ₹30 to take me to Greater Noida. Three people, including passengers, were seated in the car. As the car crossed Amity University, the three men pointed guns at me. They told me that I have been kidnapped. They started beating and my spectacles also broke. They then took away my phone and cards, asked for my UPI ID and passwords and blindfolded me," stated the complainant.
He added that the three suspects initially took him towards Greater Noida and then returned towards Sector 18 and further towards Delhi, making about 4-5 halts in between. The men also threatened him to not report the incident to the police.
"Around 8.30pm, I was dropped at Vasant Kunj in Delhi. The next day, on January 16, I checked my bank details and found that around ₹1 lakh has been taken from my account through multiple UPI transactions," Thangaraja added.
According to police, a case has been registered at the Sector 39 police station under sections 392 (robbery) and 506 (criminal intimidation) of the Indian Penal Code.
"Five teams have been formed to investigate the matter. We are checking the CCTV footage from the area where he boarded the car and have identified the vehicle. The suspects will be arrested soon," said Rajneesh Verma, assistant commissioner of police, Noida.