Work on Noida's first dog park delayed
Published on Jan 18, 2023 11:48 PM IST
The authority said the electrical work got delayed due to the curb on construction in view of pollution and the imposition of the graded response action plan (Grap) to contain the air pollution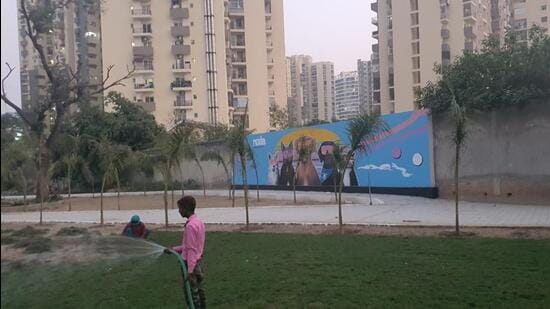 The opening of the city's first dog park in Sector 137, which was slated to be ready by December-end, has been delayed as the electrical work is yet to be completed, said Noida authority officials, adding that the park is now expected to be ready by January end as the new completion deadline.
The park has been planned as an open space for pets who hardly have any dedicated space for themselves in the city.
"We have put the work on the fast-track so that we can complete the work by the end of January. We have completed 100% horticulture work and civil work. The electrical work remains and that is being completed at the earliest so that we can open the park by January end," said Vandana Sharma, officer on special duty, Noida authority.
The authority said the electrical work got delayed due to the curb on construction in view of pollution and the imposition of the graded response action plan (Grap) to contain the air pollution.
"Now, since those curbs have been relaxed, the authority is completing the electrical work. Once the electrical work is over, we will repair and relay the places that were dug up for laying cables. We hope that everything is done by January end," said Sharma.
The authority's horticulture department is developing the Dog Park on a two-acre plot next to Aqua Line's Sector 137 Metro station.
The dog park will be having swings, a walkway, pool, green patches, cafes and canteen, among other facilities. The authority said multiple services intended for dogs, including trainers, vaccination and medical aid, will be provided at the park.
"Our aim is to develop a park, where dog food and other facilities under one roof, are available for pet lovers. The pet lovers can have a space to relax with their furry friends and also organise events for dogs," said a Noida authority official, requesting anonymity.