AU sends finance officer on leave, begins probe into his decisions
Published on Aug 10, 2022 12:30 AM IST
The finance officer (FO) of Allahabad University (AU) Sunil Kant Mishra has been sent on leave till further orders by the central university administration pending an inquiry into some of his decisions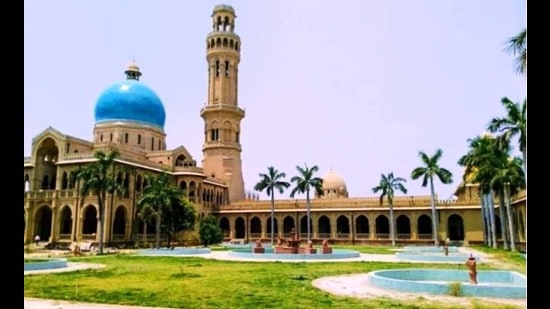 The finance officer (FO) of Allahabad University (AU) Sunil Kant Mishra has been sent on leave till further orders by the central university administration pending an inquiry into some of his decisions.
The move comes close on heels of the university administration withdrawing the drawing and disbursing powers of the finance officer. AU registrar prof NK Shukla with the approval of the AU vice-chancellor prof Sangita Srivastava had issued the order in this regard on August 4.
"The regular finance officer of AU Sunil Kant Mishra has been sent on leave till completion of an ongoing inquiry as per orders of the AU vice-chancellor. The power of drawing and disbursing lying with him has also been withdrawn with immediate effect till further orders," informed AU PRO prof Jaya Kapoor while confirming the development but refraining from sharing details of the nature of the ongoing inquiry.
She said that prof RK Singh of AU's department of commerce has been given charge as FO and entrusted with the power of drawing and disbursing with immediate effect till further orders.
The university receives large sums of money in the form of grants and this amount is deposited in the bank in the form of fixed deposits. "If the amount is not used for a long time, it keeps lying in the account and a large amount of interest is earned on it. However, the bank in which AU fixes these grants is believed to have deducted income tax on the interest received on this amount despite the fact that being a government institution, income tax cannot be deducted from the grant received by the university," an official said.
This deduction which was happening for a long time is being seen as a major negligence on the part of the finance department functioning under the finance officer. When this matter came to the notice of the vice-chancellor, she ordered an inquiry into it. Answers were also sought from the finance officer. Now the matter is being investigated and the FO has been asked to proceed on leave till the completion of the investigation, the official claimed.
Sunil Kant Mishra is a teacher of commerce department at CMP Degree College and has also served as the president of Allahabad University Constituent Colleges Teachers Association (AUCCTA). He was appointed to the post of finance officer during the tenure of former vice-chancellor prof RL Hangloo. He is only the third regular finance officer of the university since it attained central status in 2005.
Personalise your news feed. Follow trending topics