Investing in innovation: U.P. inks MoUs for 2 CBG plants in Meerut, eyes to lead green energy race
Feb 04, 2023 10:56 PM IST
According to experts, this could be a game-changer for U.P. and the state may soon become the leader in alternative energy sources.
MEERUT In the wake of the forthcoming Global Investors' Summit in Uttar Pradesh, green energy has emerged as the sector attracting maximum investor interest and investment. Acknowledging this, the state government is also rolling out the red carpet for businesses looking to boost the green energy infrastructure.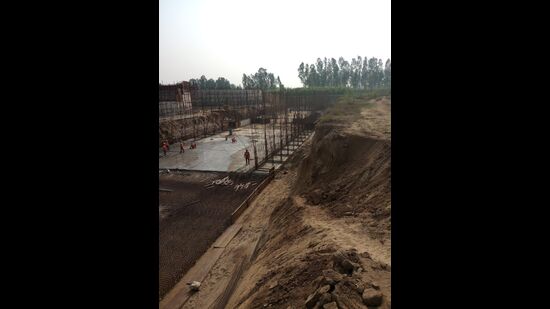 Taking this approach forward, the Meerut district administration has been successful in inking MoUs with two companies -- Mehalka Bio Energy Private Limited (MBEPL) and Circle CBG India Private Limited (CCBGIPL) -- that have plans to set up Compressed Bio Gas (CBG) plants in the district. Cumulatively, the two companies would spend more than ₹100 crore and set up a CBG plant each in two different areas of Meerut.
According to experts, this could be a game-changer for U.P. and the state may soon become the leader in alternative energy sources as the two proposed CBG plants are likely to produce 25 tonnes of gas every day and this capacity is to be increased gradually.
The MoUs were inked on January 20 when the Meerut administration organised a local investors' summit to attract investment in the district. "The state is making efforts to provide a conducive atmosphere to industries. Recently-held investors' summit in the district has encouraged entrepreneurs to invest in innovative projects. MoUs worth ₹24,138 crore were signed during the investors' summit, which was held on January 20," said Deependra Kumar, deputy commissioner of industries in the district.
When asked about the investment, MBEPL's director Mohit Jain said, "We were looking to diversify our business and the energy sector caught our eye. The two major raw material needed for CBG -- pressmud and cow dung -- are available in U.P. in abundance. We have even entered into an agreement with Indraprastha Gas Limited (IGL) regarding CBG procurement."
Sharing a similar enthusiasm, Ankur Jaggi, one of the four promoters of CCBGIPL, said, "We have allocated ₹60 crore for the CBG plant in the Parikshatgarh area. CBG could be a game-changer as it would help with the state's growing energy demands and also become an alternative to Compressed Natural Gas (CNG)." He added, "The by-product of sugarcane mills -- which are in abundance in West U.P. -- can serve as an excellent source to produce CBG."
Both these CBG plants are likely to employ 400 people. They will also benefit farmers by purchasing plant by-products. "Meerut's district magistrate Deepak Meena is closely monitoring all investment-related developments so that entrepreneurs and industrialists face no issues," added deputy commissioner Kumar.