Bihar cabinet nod for university teachers' promotion statute
Jan 15, 2023 01:37 PM IST
Teachers' promotions remained withheld in the colleges and universities due to an executive order by the department of education in July 2021, which was later suspended
In a relief to the college and university teachers in Bihar, the state will move ahead with the promotion of hundreds of teachers under the Career Advancement Scheme (CAS) 2018 pending since 2021 after the Bihar cabinet cleared it last week, officials said.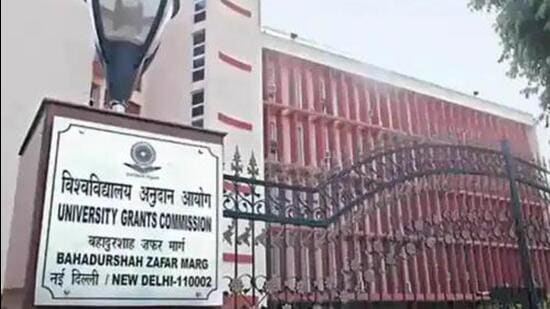 Additional chief secretary Dipak Kumar Singh said that a fresh notification would be issued in a few days by the Raj Bhawan. "The Raj Bhawan already suspended the previous order. Now with cabinet clearance, it will issue the fresh notification," he added.
Teachers' promotions remained withheld in the colleges and universities due to an executive order by the department of education in July 2021, which was later suspended. However, despite the suspension of the order, promotions remained stuck.
Also Read: Teachers conducting board exams to be spared from caste survey work: Bihar govt
There has been growing resentment among teachers over the issue. The then advocate general Lalit Kishore as well as the state higher education council expressed dissatisfaction over the delay in promotion by the state officials and called it 'unjustified'.
Though some universities granted promotions in the rank of associate professors and professors during 2018-21 based on CAS, the government order stopped further promotions and created a tough situation for the teachers as well as the universities.
The uncertainty led to more pendency of promotions despite the March 2020 Patna high court order stating that "universities cannot keep cases of promotions pending for more than six months." The University Grants Commission (UGC) too in the past issued guidelines for the early resolution of promotion cases and the filling up of large-scale vacancies.
Since July 2021, all due promotions to hundreds of university teachers were stopped and later Raj Bhawan set up a three-member committee comprising vice-chancellors to resolve the problem.
On the recommendation of the committee, the promotion statute got the chancellor's consent a year later in July 2022 and after that, the government decided to take the matter to the cabinet.
It took another six months to get cabinet assent.