Many factors affected rainfall this June: IMD, Pune
Jun 27, 2022 11:01 PM IST
There was less pre-monsoon rain in many parts of Maharashtra including Pune city, Pune district and other parts of central Maharashtra. Moreover, the monsoon advancement over the state was also delayed, says official
Despite a weather forecast of above normal rain in many parts of Maharashtra for the month of June, the state continues to experience rainfall deficiency. According to the India Meteorological Department (IMD), many factors have affected rainfall this month.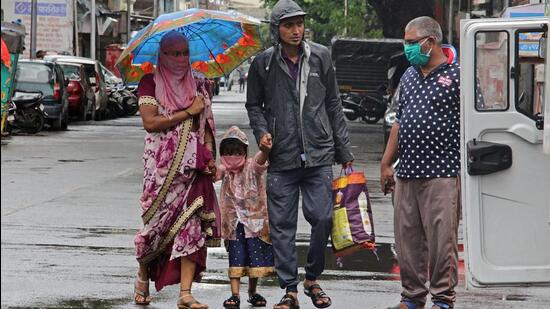 About the delayed monsoon in the state and the rainfall deficiency in many parts of central Maharashtra, KS Hosalikar, head of IMD Pune, said that the deficiency is due to deficient pre-monsoon showers. "There was less pre-monsoon rain in many parts of Maharashtra including Pune city, Pune district and other parts of central Maharashtra. Moreover, the monsoon advancement over the state was also delayed," Hosalikar said.
He further said that the IMD forecast is issued based on nine models. "However this June, despite some systems which were active around the west coast, we have not received good rainfall particularly in Pune district and Mumbai. One of the main reasons is that the southwest monsoon this time is not very strong. As of now, the Arabian seaside of the monsoon is strong but there are no systems active in the Bay of Bengal. As a result, there is no strong system, which has resulted in poor rainfall," said Hosalikar.
The meteorological department had forecasted that the monsoon would be active from June 21. Despite the forecast for enhancement though, rainfall has been poorly distributed across Maharashtra. Another aspect of the rainfall this season is that many parts of Marathwada and Vidarbha have reported local convective activity which is typical of thundery activity along with lightning which can be seen since the past few days.
IMD had issued a forecast on June 24 that Pune city will experience moderate rainfall on June 25 and June 26 and that the ghat regions will experience heavy rainfall. However, zero rainfall was reported on these two days.
"This season, the ghat regions along the western coast have reported less rainfall. Along with that, catchment areas in central Maharashtra which provide water to cities like Pune and Mumbai have received less rainfall. Hopefully, this deficiency will disappear as rainfall is likely to pick up from Monday," said Hosalikar.
He added that the forecast for July will be issued very soon. According to sources, weather forecasting models show that in July, there are no adverse systems affecting the monsoon streams.