PMC citizen participatory budget: Unutilised for two years, fresh proposals invited
Updated on Jul 30, 2021 04:58 PM IST
PMC unable to carry out development works as per citizen participatory budget due to the Covid situation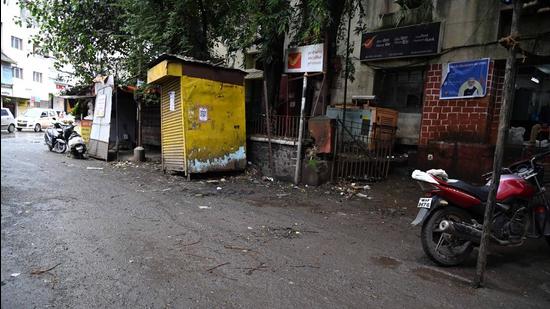 Pune: The Covid situation has left the Pune Municipal Corporation (PMC) unable to carry out minor development works like footpath repairs, change drainage lines and laying waterlines suggested by residents since the past two years. However, it has decided to initiate the participatory citizen budget (PB) process for next year's annual budget (2022-23). The civic body has recorded non-utilisation of PB funds for the first time since inception.
A form of participatory budgeting in the corporation budget was introduced in Pune in 2006 by PMC, an initiative introduced by the then municipal commissioner Nitin Kareer.
PMC started implementing PB from 2006-07 in annual budgets and it became one of the crucial parts of the corporation's annual budget. Normally, PMC allocate around ₹40 crore for PB. The work suggested by citizens of each ward office will be included in the budget along with allocation. The limit of each work should not be more than ₹5 lakh.
In 2020-21, citizens suggested ₹37 crore of development works in different ward offices. In the current budget (2021-22), citizens suggested ₹32 crore of development work so far. However, there are few chances to implement PB this year also.
Ulka Kalaskar, chief account officer of PMC said, "Due to covid-19 pandemic, the corporation is unable to implement a citizen participatory budget allocation so far. Now, we are discussing whether to consider earlier suggested citizens work or call a new fresh proposal."
One of the ward officers from east part of the city said, "We have not been able to implement PB from last year and it is not going to be implemented this year. So, it is better to carry forward work for next year. The scope of work is very limited in PB. Instead of following all processes, it is a practical way to implement earlier suggested work by citizens."
Major General SCN Jatar (retd) of Nagrik Chetna Manch who is taking active part in PB said, "PMC is not interested in implementing PB in the city. Now, they should have to maintain earlier PB works and carry forward two years' budgets which have not been implemented yet. Corporators are aggressive in implementing their budget. But, no one take care of PB implementation."
The PMC account department has issued a circular and instructed all 15 ward offices to start the PB process for the annual budget of 2022-23. Offices should provide online forms to citizens because of Covid situation and conduct ward level meetings for suggestion of citizens. Corporation has set a limit of ₹1 crore for four wards and ₹75 lakh for three ward offices to suggest development works. The individual development work should not exceed ₹5 lakh. The process should be complete and each ward office should send proposals of work by October 8, 2021.
The categories in which citizens may suggest works are footpaths/ cycle tracks, road, street lights, traffic signals, bus stops, public parking, public toilets, solid waste management, water (supply), stormwater, gardens, public buildings, signages and others.
Process of PB
Inviting citizens to participate in PB
Processing of forms received from citizens
Compilation and data entry
Costing of project ideas
Name of ward offices
Ward office and allocation (in ₹lakh)
Ahmednagar road-Wadgaonsheri- 300.00
Yerwada-Kalas-Dhanori-300.00
Dhole Patil office –200.00
Aundh-Baner -200.00
Shivainagar-Ghole road -200.00
Kothrud-Bavdhan-248.00
Dhanakwadi-Sahakarnagar road -262.00
Sinhgad road -200.00
Warje-Karvenagar-120.00
Hadapsar-Mundhwa -285.00
Wanowrie-Ramtekadi-275.00
Kondhwa-Yewalewadi-85.00
Kasba –Vishrambaug wada-300.00
Bhavani peth-300.00
Bibwewadi-185
Newly merged villages-25
Total – ₹3,285.00 lakh
Personalise your news feed. Follow trending topics