SPPU to conduct unique campaign ahead of 75th Independence Day celebrations
Published on Aug 09, 2022 01:05 AM IST
The varsity will conduct a 'Largest online album of people holding national flag' campaign from August 9 till August 15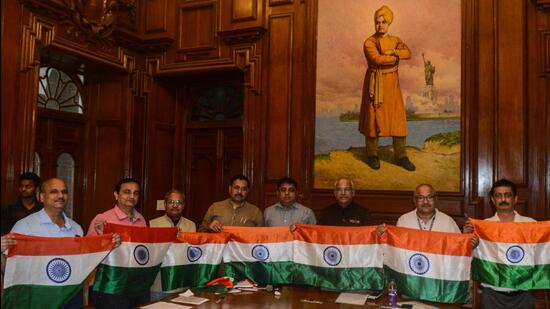 In a unique initiative to celebrate 75th Independence Day and promote central government's 'Har Ghar Tiranga' campaign Savitribai Phule Pune University (SPPU) will conduct a 'Largest online album of people holding national flag' campaign from August 9. The varsity plans to reach out to 5 lakh students across 750 colleges and attempt for Guinness Book of World Records.
The minimum target is to get 1.5 lakh students registered and send their photos.
"From August 9 onwards the campaign will start and will continue till August 15. The formal inauguration will be done by state deputy chief minister Devendra Fadnavis. Also, we have planned 75 different programs and initiatives throughout the year to celebrate the 75th Independence Day. A separate website has been developed for this initiative under which students and even common public will have to fill up a form, upload their photo with the national flag and submit it," said Rajesh Pande, Rajesh Pande, SPPU management council member and president of the planning committee for this initiative.
Interestingly various guidelines have been given by the university to post photos to participate in this campaign, anyone who wants to participate should click his/her photo holding a national flag in hand and selfies won't be allowed. Th photos should be clicked on a plain background.
"To keep a tap on repetition of photos or same person uploading his photos with different names, we have appointed a dedicated team of 40 people where they will be working on an online software to do face recognition. Also, a third-party audit will be done before it is submitted to the world record authorities," said Prof Karbhari Kale, SPPU vice-chancellor.
To participate in this initiative, you have to log in to https://spputiranga.in/photoupload/ or https://forms.gle/juJt9rtgnpo5fgZh9
Personalise your news feed. Follow trending topics