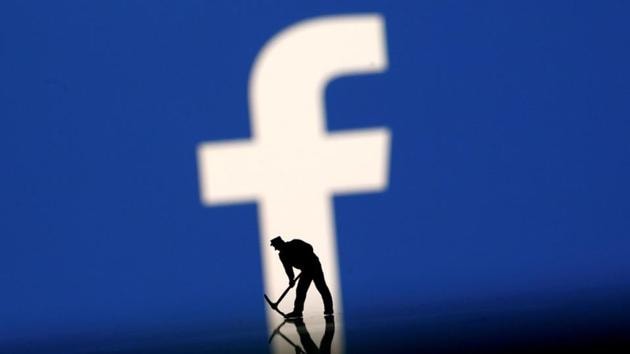 Facebook has begun to do its part, now so must the government | Barkha Dutt
Facebook is on the mat for a breach that impacted 87 million users globally and these are all welcome measures to enable the start of a long overdue conversation about privacy in India where the laws needed to protect it still don't exist
UPDATED ON APR 06, 2018 08:22 PM IST
We now know — from Facebook's written submission to the ministry of information technology —that 335 downloads in India of the Kogan App called This is your Digital Life — enabled disgraced election advisory, Cambridge Analytica, which manipulated elections, to potentially breach the data of 562, 455 Indians. What we still don't know is what the organisation did with the information it harvested illegally from India. In the he-did-it, no-she-did-it quarrel between the Congress and BJP over which party used Cambridge Analytica's parent company, Strategic Communications Limited, for their election campaigns, what's lost is the pertinent question: can this happen again?
A Facebook spokesperson confirms that the social network has informed the government about a new slew of privacy measures. These will include working on informed consent instead of technical consent — in other words, our assent will no longer be measured by the fine print we were too busy to read but apparently said yes to or by mumbo-jumbo jargon that was too complex to understand. Going forward, banal timepass digital quizzes on whether you are Phoebe or Ross from Friends will not allow the app to automatically access the data of hundreds of your friends. There will be better signposting of what you are agreeing to and what it might be used for. And if you have downloaded an app that you don't use, Facebook will send you alerts and reminders.
Facebook is on the mat for a breach that impacted 87 million users globally and these are all welcome measures to enable the start of a long overdue conversation about privacy in a country in which the laws needed to protect it still don't exist. But to complete the circle, the next push for privacy and data protection needs to come from the government.
First, on Cambridge Analytica, Facebook is not incorrect in arguing that while it is accountable for what happened on its platform between November 2013 and December 2015 — the years the Kogan App was active — it does not have the means or the mandate to investigate "rogue actor" Cambridge Analytica. That probe can only be done by official investigative agencies. For this, it has urged the ministry to establish contact with the UK regulator that has cracked down on Cambridge Analytica.
Since the debate is all about greater transparency, the government should place in the public domain the response it has received not just from Facebook, but also from Cambridge Analytica (which last checked was still to respond). After all it is we, the people, whose privacy has been violated and we have a right to be in the loop on what's going on. In his testimony to a British parliamentary committee, whistleblower Christopher Wylie spoke of "India Files" that would detail how the company he was once part of operated here. Let the government push its counterparts in London for an immediate sharing of this information. And let it release this online, irrespective of whether it references the Congress or BJP or any other political outfit.
For now it is Facebook that has come under scrutiny; but in the digital dystopia that is our new normal, our privacy is just as vulnerable on other online and offline platforms. What happens to our personal information on political apps; how do tech behemoths use our Internet search history; the ease with which our mobiles can be tapped or eavesdropped on by snoopers who may be freelancers or officially sanctioned; and of course the raging debate about Aadhaar — all of these are issues that Ravi Shankar Prasad, as the nodal minister for both law and information technology, should initiate a conversation on with citizens. This rigour must be extended not just to the online giants; but also to the big telecom companies. How can we allow 'targeted advertising' to become a respectable euphemism for our details being released to telemarketers who harass and hound us with sales pitches?
And finally there is the question of the integrity of our elections. The primary reason the world is up in arms is because Cambridge Analytica influenced the victory of Donald Trump in the United States and the Brexit vote in the UK. That cannot be allowed to happen here. A Facebook spokesperson told me that the organisation is ready to "talk and listen to the election commission on how to make elections more secure and how to better act against fake news and fake profiles". The EC and the government should seize that initiative; for a start, Facebook — as a gesture of rebuilding trust — could agree to take all political advertising off its platform.
Facebook has begun to do its part; now so must the government.
Barkha Dutt is an award-winning journalist and author
The views expressed are personal
Close