Hats off to Aamir Khan for speaking up, taking a stand
Published on Nov 25, 2015 07:43 PM IST
It seems to be open season between Bollywood and politics.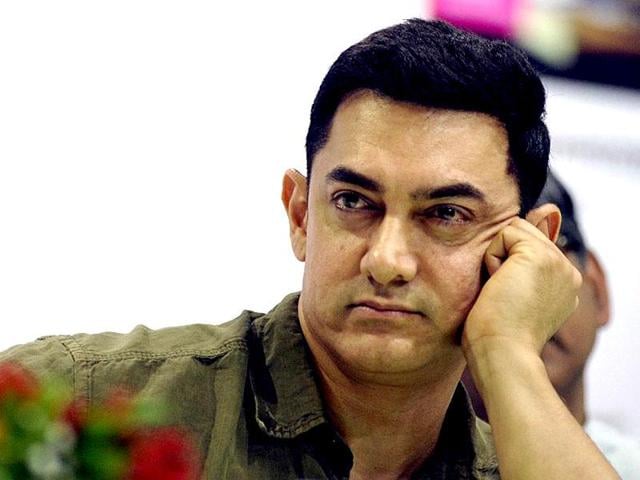 As far as I know, mixing politics with Bollywood began with Rajiv Gandhi in 1984, when he gave tickets to contest the Lok Sabha elections to three friends: Amitabh Bachchan, Sunil Dutt and Vyjayanthimala (I do not count Raj Kapoor and Nargis Dutt because they were nominated members of the Rajya Sabha). All three won their seats with resounding margins but of them only Dutt stuck by the Congress through thick and thin. Vyjayanthimala switched to the BJP before fading out.
But when I met Bachchan, the only time in my life, at a perfume launch in Bombay (a French company had named a perfume after him), I could not resist asking him a political question: Why had he quit his Allahabad seat and politics altogether, describing it as a cesspool? His reply was instantaneous: That while a Congress MP, he had been asked to accompany some top leaders of the party to Assam to campaign for an election. The All Assam Students' Union had been agitating against foreigners (read Bangladeshis) in the Northeast and was determined not to allow Congress leaders to campaign. So, as soon as their aircraft landed in Gauhati, agitators were all over the tarmac and an immediate security cordon was thrown around Bachchan and others. Negotiations failed and the leaders were then bundled back into the aircraft and told it would be prudent to just leave. But just as Bachchan was about to climb aboard the plane again, a student broke the cordon and thrust a note into his hand. The note said the student loved the actor and never missed a single film of his. "But you are making it difficult for me to continue loving you." Because Bachchan was now a Congress MP and this student--as many others like him--hated anything associated with the Congress. "Please don't do this to me," the student pleaded. "I want to continue enjoying your films." That was when Bachchan decided he would not mix his film career with politics.
I understood the poignancy of his situation only when Anupam Kher held a protest march in New Delhi last month against the, well, protests against rising intolerance by some people in India (I notice he is unable to make the distinction between India and fringe groups in the BJP). I am a great admirer of Kher's acting skills and wished Kher had not so openly associated himself with the ruling regime (I felt just like that Assamese student all those years ago).
That was why when, in the aftermath of the release of Rang De Basanti Aamir Khan had tried some juvenile activism by lighting candles at India Gate in New Delhi, I had taken him apart in this column. But now it seems to be open season between Bollywood and politics and somehow I am more sympathetic to Khan now than I was around a decade ago.
For, even Bachchan is now endorsing Narendra Modi's Gujarat (even if he makes a distinction between the Gujarat State and Gujarat tourism), his wife represents the Samajwadi Party as an elected member of the Rajya Sabha and practically everybody in Bollywood, big or small, is speaking out on politics.
So hats off to Aamir Khan, with no apologies for my earlier criticism of his political activism, for raising his voice against intolerance--and I notice he makes a distinction between the India of the past and the last six months. I am sure he knew he would be asked to migrate to Pakistan. But who cares? That's now par for the course, after all.
Personalise your news feed. Follow trending topics