In the time of climate change, a few smart lessons for Delhi
Published on Sep 26, 2016 01:12 PM IST
Last week, the C40, a global network of 86 cities, including six from India, released the list of 35 urban programmes to compete in its annual award on fighting climate change to be held in December.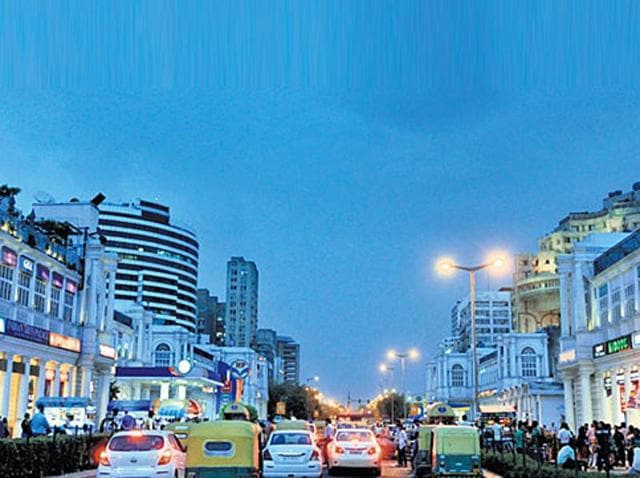 Last week, the C40, a global network of 86 cities, including six from India, released the list of 35 urban programmes to compete in its annual award on fighting climate change to be held in December.
One would have expected the more radical ideas from Mumbai, Delhi, Chennai or Bengaluru to impress the world. But the only Indian city to make it to the shortlist of global finalists was Kolkata, the forgotten metro often mocked as an urban nightmare. Its solid waste management improvement project that aims to reduce the city trash sent to the landfills now competes with Milan's food wastage reduction and Auckland's waste to resources programmes for the top slot.
Last year, the C40 found that at least 70% of its member cities were already affected by climate change. The rising pollution, growing congestion and mounting waste are throttling local environments and contributing to global warming. If not suffering already, these cities are likely to face climate hazards such as storms, surge, floods, rain drought, heat, smog, groundwater depletion and outbreak of vector- or water-borne diseases.
In the middle of a dengue-chikungunya outbreak, this threat can't get more real for Indian cities. The recent global ranking of 2,100 urban centres on a list of Fragile Cities put together by The Igarapé Institute in Brazil, United Nations University and the World Economic Forum placed Delhi in the high-risk category, prone to both floods and drought.
Read: It is time we agree absolutely no one asks to be raped
Delhi, where the air is fouled by nine million vehicles, energy is sourced from coal-fired plants, dumpsites are overfilled, and every third resident lives illegally on a river that resembles an open sewer, may not have much to showcase yet in this global competition. But we could take a cue or two from some urban experiments the C40 is talking about:
Mexico City's Mobility Programme
Like Delhi, the Mexican capital has to deal with population pressure, car-jammed streets, high air pollution levels and earthquake vulnerability. In 2014, the city passed a law recognising mobility as a fundamental right of its residents, prioritising non-motorised transport and creating a legal framework to streamline and scale up mass transit.
Till recently, services for bus, metro and Bus Rapid Transit were fragmented, preventing users from efficiently transferring from one system to another, the Sustainable Cities Collective reported in 2014. So Mexico City integrated all modes of public transport and also placed pedestrians and cyclists on top of the mobility hierarchy, allocating more funds and road space to them.
Non-potable water regulation
California's four-year drought taught San Francisco to reuse every drop of water. In 2012, San Francisco made it mandatory for larger residential units to install systems to treat water from sinks, bathtubs, sewage and use it for non-potable purpose. Potable water has to be used for drinking and cooking only. In 2013, it allowed two or more buildings to share or sell water between them.
Parts of San Francisco already have dual-pipe system since 1991 that receives recycled water. By 2018, the city will have a recycling facility to meet irrigation needs on the west side of the city by treating a million gallons of water a day that would otherwise have been piped into the ocean, Huffington Post reported in October, 2015.
Transit-oriented development
When most Indian cities are aping the US-style suburbanisation, Cape Town is aiming to become compact. For the next 16 years, transit-oriented development will be this South African city's key urban planning strategy. It wants to build residential areas and renew the existing ones by giving them efficient and affordable public transport connectivity and reducing dependency on cars.
Cape Town is using the project to overcome the apartheid spatial inequality by building homes for all income groups, bringing work space closer to home and thus reducing travel time and commuting costs for lower-income households who were earlier dispersed to the city's periphery.
While climate change mitigation is the larger aim of these projects, they are also about improving the way the cities run. An efficient public transport, unclogged streets, cleaner air, greener parks, a reliable water system and housing for all are the fundamentals of urban living. Delhi could do with some inspiration.
Personalise your news feed. Follow trending topics