Resigning gracefully may lead to finding a new role from within oneself
History is replete with examples of many men who gave up office, power and pelf to redeem themselves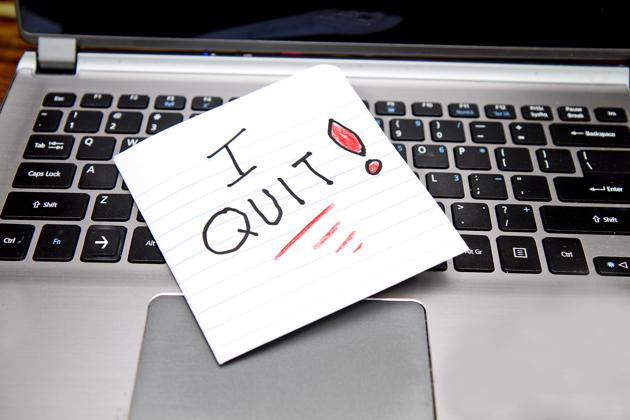 Updated on Oct 18, 2018 05:55 PM IST
Retirements are rehearsals for death. You relinquish, surrender, withdraw, accept termination as inescapable, ordained.
Resignations, however, are more extreme. They are not rehearsals, but the genuine article itself. Especially, when they are not willed, when they are demanded, forced upon the person resigning by incontrovertible truths or by irresistible opinion, with the two combining. In fact, resignations are like death sentences being carried out.
In 1963, John Profumo, secretary of state for war in Harold Macmillan's cabinet, was charged with improper conduct, moral turpitude. There was a security concern as well, since Christine Keeler , the 19-year-old model he was romancing with, had links in the Soviet embassy in London. His resignation was demanded with fervour, resisted with ferocity. He denied wrongdoing and threatened to sue his attackers — until it was impossible for him to deny the truth and resist the demand any more. He was in the wrong, both in the original act and then in the denial of it. He resigned with the following sentence written in his letter of resignation to his prime minister:
"To my very deep regret I have to admit that this was not true, and that I misled you and my colleagues and the House."
Macmillan, in accepting the resignation said: "This is a great tragedy for you, your family and your friends."
There was civility to the resignation and its acceptance. Profumo's wife, the actress Valerie Hobson, stood by him for the rest of his life which was devoted to quiet philanthropic activity. Politically, he had been given — or he gave himself — the death sentence. He was to die 42 years later, at age 91, neither unmourned by beneficiaries of his charity work, nor ostracised by his party, the Conservative Party. He had rehabilitated himself.
But that was wholly because he owned up, confessed his action and took the punishment for it.
Macmillan's role in the entire episode also comes through as most admirably decorous. He did not go by the allegations at once or in a hurry. But when it was clear that Profumo had to go, he let him do that with grace. And he called the whole thing exactly what it was for Profumo, his family and his friends: a tragedy.
Allegations such as surrounded Profumo must lead to the resignation of the minister in question, but if the resignation is delayed, resisted, the need for it rebutted, it forfeits the chance of a later redemption. On the other hand, if it comes betimes, a hovering tinge of honour redeems it.
Scandals of a sexual nature are rare in cabinets. Other types of controversies, involving financial probity, are more frequent. RK Shanmukham Chetty, India's first finance minister, was asked, it is believed, to resign by Prime Minister Jawaharlal Nehru after allegations, never conclusively established, of favours done by him to "mill-owners". Chetty, to his credit, left without making a scene. And when he died not long thereafter of a heart attack, there was sadness for him, his family and, one must add, for the great woman who had become his partner — the Bharatanatyam diva, Balasaraswati.
Another finance minister, TT Krishnamachari, had to go after a much debated charge of "complicit involvement" in the 1958 Mundhra scam after Justice Vivian Bose, in his enquiry report, indicted TTK for "lying". Nehru at first did not call for TTK's resignation. But when Feroze Gandhi, MP for Rae Bareli, and incidentally, the PM's son-in-law, would not yield, TTK did go. The resignation was a kind of political death but one from which he resurrected himself. Indeed, the resignation was seen as punishment enough. He was to be back in government.
Defence minister VK Krishna Menon's resignation was demanded by the entire Opposition after India's losses in the 1962 war with China. Menon was defended by Nehru, to start with. But the demand was intense. He was first reduced to being minister for defence production. 'Not enough by half' said The Hindustan Times in a front page editorial. The demand for his ouster only intensified. And then, it is said, Lal Bahadur Shastri, the seniormost minister in Nehru's cabinet, told the PM that he must let Menon go, else the demand will escalate into one for the PM's own resignation. Menon's resignation followed. 'Menon Goes!' said The Hindustan Times in another front page editorial.
From being a minister who would not go, Menon became a man who gave up office, power, pelf. He was suddenly free, free not just of office, but of guilt.
Giving up office gracefully can mean finding a new role for oneself from within oneself.
Gopalkrishna Gandhi is distinguished professor of history and politics, Ashoka University
The views expressed are personal
Close Story
Personalise your news feed. Follow trending topics