The time has come for a programme to reduce the risks of a fifth Indo-Pak war
The time has also come for a serious look at the prospect of a single currency on the Indian subcontinent, which will have to follow a measure of harmonisation of macro-economic parameters such as pricing, if Pakistan and Bangladesh are not to be adversely hit by the fluctuating fortunes in Indian inflation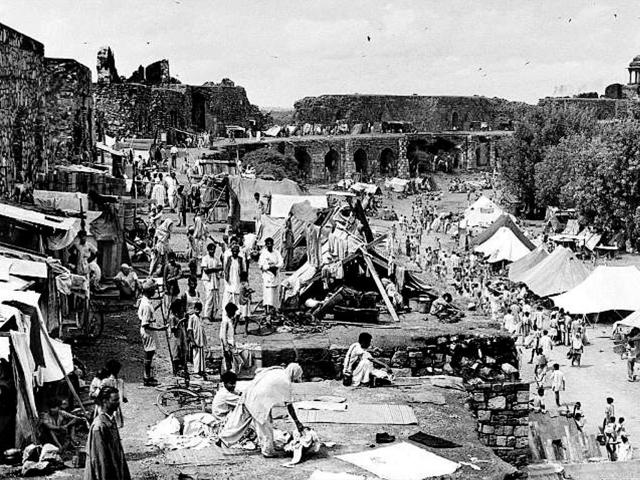 Updated on Aug 14, 2016 09:29 PM IST
Indian nationalism has been partial to August. It has been for our country a month of great births. Also, of tragic deaths.
Aurobindo Ghose was born on August 15, 1872; Annie Besant launched the Indian Home Rule League on August 1, 1916; Lokamanya Tilak died on August 1, 1920; On August 9, 1925 bravehearts from the Hindustan Republican Association carried out the great train heist in Kakori, Uttar Pradesh.
Gandhi gave the Indian nation, restless as never before to be free of the British Raj, the slogan 'Do or Die' on August 8, 1942.
The Congress passed its momentous Quit India Resolution at its historic session in Bombay the next day, August 9, 1942, with the Congress leadership being arrested immediately and a wave of oppression ensuing.
Many refuse to believe that the aircraft carrying Netaji Subhas Chandra Bose to Manchuria crashed on August 18, 1945. But that is the date cited in records indicating he succumbed to third degree burns in Taiwan that day.
And on a very red August, in 1947, united India demised even as it gave birth to a divided India and a new Pakistan.
On August 7, 1947, Mohammed Ali Jinnah flew quietly out of Delhi to Karachi where, on the 14th of the month, he became Governor General of the newly-created Pakistan.
Gandhi, on that day, hurtled away on a train in the opposite direction – from Lahore to Patna and then to Bengal to quell the communal frenzy.
Read: This Independence Day, relive the freedom struggle through theatre
That fiery August marked the high point of retributive killings that were to total up to a figure of fatalities "anywhere between 200,000 and 2,000,000". It was also to bear witness to the largest migration in human history with some 14 million Hindus, Muslims and Sikhs being uprooted.
Calming nerves in a tense Calcutta, Gandhi said on August 14: "From tomorrow, we shall be delivered from the bondage of British rule. But from midnight tonight India will be partitioned too. While, therefore, tomorrow will be a day of rejoicing, it will be a day of sorrow as well".
Shadow-lines ringing his eyes and faith fighting his fatigue, on that midnight of August 14/15, free India's new Prime Minister, Jawaharlal Nehru, said our tryst with destiny was being redeemed.
The poet Faiz Ahmad Faiz did not share that faith. In a poem Faiz described that August day, that moment, a 'dagh dagh ujala, shab-gazida sahar', stain-covered daybreak, night-bitten dawn.
Was the division of India, then, a great error, a birth that was also a self-murder?
Aurobindo, from his retreat in Pondicherry, recorded a message for All India Radio, Tiruchirappalli, on August 15. "India today", he said, "is free but she has not achieved unity". Unity he said was "necessary for the greatness of India's future". We must ask Hindu and Muslim fundamentalists where unity stands in "India today" and whether their dangerous polarisation is taking it to another 'stan' – Polaristan.
Vaulting into the future Aurobindo expressed the hope that Partition would prove to be "a temporary expedient" and would "go". What did Aurobindo mean by "go"? Hindu fundamentalists will see in that phrase an Akhand Bharat aspiration, even of a military subjugation of Pakistan by India. It was nothing of the kind. Aurobindo was a sage, not a Savarkar. In the same statement Aurobindo says that mutuality between the two should be achieved (in his own words) "…by an increasing recognition of the necessity not only of peace and concord but of common action, by the practice of common action and the creation of means for that purpose".
Three spectres loom over India, Pakistan and Bangladesh today. The first is terrorism, the second intolerance. The two operate in perfect tandem and in real time. The reign of intolerance in the country, as audacious as it seems to be exculpated by the State, has crossed the danger mark. And the third is the distinct possibility of war breaking out on the subcontinent. There prevails in the Indian air the smoke of hidden camp-fires. And one can hear in the swaggering declamations of Hindutva here and jihad 'there', the sound of eager kettle-drums.
The time has come, in the run-up between this year's August 15 and that of next year, which will be our 70th, for a calibrated bilateral programme for reducing the risks of a fifth India-Pakistan war through a new set of confidence building measures including a re-look at our respective missile programmes. A mutually agreed reduction in our respective stockpile of arms would be bold and would stun the world.
Read: 'We focus on stories, not politics'
Jayaprakash Narayan would have had the moral and political courage to suggest to both countries today that they take measures to proceed on the CBMs that have been cautiously undertaken. But there is no JP around. The threat of a suicidal India-Pakistan war remains menacing, with the possibility of non-state players and the US entering the proceedings increasing the spectre's grimness.
Given the prevailing security climate on the subcontinent, something – anything – like the Strategic Arms Limitation Treaty between the US and the former USSR between India and Pakistan now seems out of the question.
What, however, of a bold and creative strategic treaty for economic cooperation? Pakistan suspended the Most Favoured Nation status for trade with India after the 1965 war. It remains suspended. Notwithstanding the MFN roll-back, bilateral trade has continued and grown significantly. Life transcends politics. If MFN was to be restored by Pakistan and other measures for normalising trade were taken, it is calculated that our bilateral trade would grow to $25 billion from the current level of approximately $3 billion. Would Pakistan do that without a reciprocal Indian gesture? Of course not. What can India do? It can lower some of its high duties and remove non-tariff restrictions that now impede and irritate the flow of Pakistani exports to India. If that were to be further supported by an easing of transport flows and a free trade regime between the two countries, it is calculated that the trade volume will become as much as $50 billion.
Read | A postcard from Kashmir on the eve of India's Independence Day
The time has also come for a serious look at the prospect of a single currency on the Indian subcontinent, which will have to follow a measure of harmonisation of macro-economic parameters such as pricing, if Pakistan and Bangladesh are not to be adversely hit by the fluctuating fortunes in Indian inflation. The rupee, the rupaiya and the taka becoming --- why not? – the rupyaka would unveil a new era of mutuality on the subcontinent.
Will this August give India, Pakistan and Bangladesh a sub-continentalism that goes beyond nationalisms through a strategic economic treaty that could pave the way for a strategic arms limitation treaty and then, lasting concord?
In times of death-dealing, Gandhi and Aurobindo strategised for life. We can choose.
Gopalkrishna Gandhi is distinguished professor in history and politics, Ashoka University
The views expressed are personal
Close Story