BJP and PDP must find ways to stick together in J-K
Mar 19, 2015 11:10 PM IST
It does not take much for two parties to call it quits. But the BJP and the PDP must find ways to stick together.
Trouble for the PDP-BJP alliance in Jammu and Kashmir is still simmering, as proved by BJP president Amit Shah's reported statement that the two parties might part ways if the differences prove to be irreconcilable. The statement has taken the matter one step further, because even after the differences over the release of Masarat Alam, a separatist leader, from jail showed up, no front-ranking leader on either side talked in terms of a 'split'. The BJP had given an 'ultimatum' to its ally the PDP, asserting that it will not tolerate such acts. It had also been reported that Mr Shah had spoken on the phone with J&K chief minister Mufti Mohammed Sayeed on the matter. If the two parties could strike an alliance despite their differences on various issues, there is no reason why they cannot work at least for a length of time in which they can focus on governance on the basis of a give-and-take policy. As more facts are being revealed, it is coming to light that the circumstances in which Alam was released had a lot of legal niceties involved. Mr Sayeed and his party can explain this to his ally.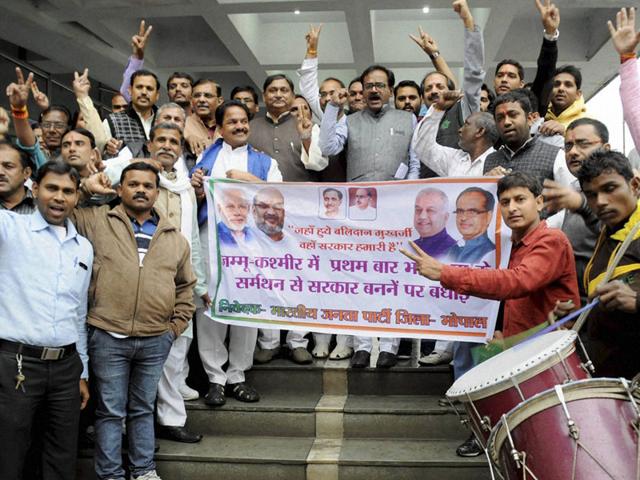 There are two things visible in Kashmir now: One is a decline in militancy compared to what was seen even three months ago, and perhaps as a concomitant of that, relatively few ceasefire violations along the Line of Control. But the disheartening thing is that sometimes the security forces do act in a manner that tends to cancel out all other achievements in building confidence among the people, as had happened in the case of the killing of two boys who did not stop their vehicle at an army checkpost. To ensure that such things do not happen, a representative government that can be held to account is eminently necessary.
Stay tuned with breaking news on HT Channel on Facebook.
Join Now
It does not take much for two parties to call it quits. But wisdom lies in finding ways of sticking together. And wisdom was indeed shown by drafting a common minimum programme, which had put 'respecting the people's verdict', 'governance', and 'security concerns' at the centre of things. This is the third time in succession that no party has got a clear majority in the state. Another spell of President's rule is the last thing that the state deserves.