Model family, Maharaj style
Jan 13, 2015 10:35 PM IST
The BJP must deal firmly with leaders who detract from the government's focus on development and inclusion.
The propensity of the BJP's great and good to express their opinions on all sorts of subjects, including those they are not conversant with, is causing daily embarrassment to the party. Even as the party declared that it had shot off a show cause notice to the irrepressible Unnao MP Sakshi Maharaj, for his exhortation to Hindu women to have at least four children, Goa's minister for sports and youth affairs Ramesh Tawadkar has said that he would open centres where LGBT persons could be treated to make them 'normal'. It is clear that Maharaj has not heard of the national population policy, which does not prescribe any optimum number of children a woman should produce. In fact, the issue of how many children a woman should have is a personal matter and the State seems loath to take a position on numbers. But not so Sakshi Maharaj, who feels that Hindu women must procreate profusely in order that Hindus are not overrun by other faiths that apparently produce children in vast numbers.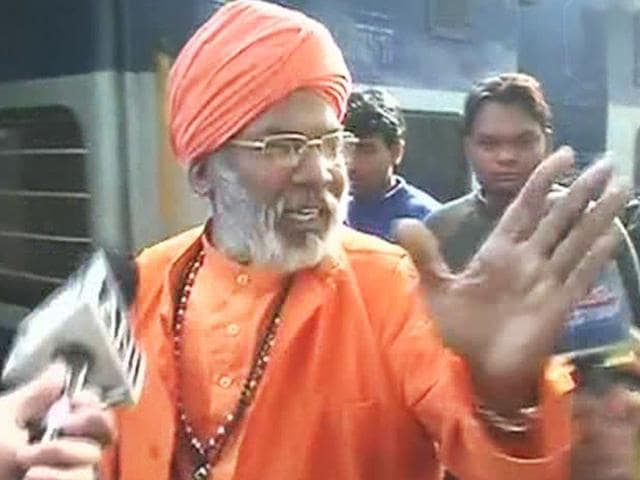 There are numerous surveys to show that the Christian community, for instance, has actually declined in percentage since Independence and the Muslims have not shown any disproportionate increase. As for the Goa minister, we can only hope that his remark was made due to ignorance rather than prejudice. The BJP must come out far more robustly against those who give it such a bad name. The prime minister's vision is one of modernity, inclusion and progress. Individuals like Maharaj serve to detract from the real issues. Instead of exhorting Hindu women to have more children, he could have urged them not to discriminate against the girl child and pushed them to send their children to school. But the aim clearly is to raise the bogey of other faiths overtaking Hindus and subjugating them. This pandering to the lowest common denominator is something that the party should not tolerate.
Along with many worthies harping on how advanced ancient Indians were scientifically, with little proof to substantiate their claims, the Maharajs are making a laughing stock of an India which is trying to make itself taken seriously as an investment and manufacturing destination. The BJP has been far too easy on the fringe elements who now consider themselves a law unto themselves. The show cause notice is welcome, a very public rebuke would be even more welcome and effective.
"Exciting news! Hindustan Times is now on WhatsApp Channels
Subscribe today by clicking the link and stay updated with the latest news!"
Click here!