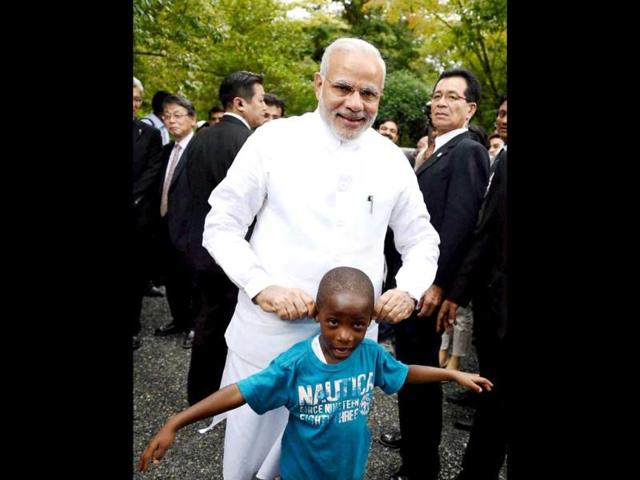 Modi tenure: Well begun, but far from done
Modi's tenure has been impressive so far but he must be mindful of deepening social divisions.
UPDATED ON SEP 03, 2014 12:02 PM IST
To say that Prime Minister Narendra Modi is a dynamo of activity would be an understatement. Since he took over, he has visited three countries, two in our neighbourhood and Japan, where the ease between Japanese Prime Minister Shinzo Abe and Mr Modi was palpable in the cool Zen like atmosphere. The Nepalis were delighted at the attention India gave the country, finally, and Bhutan too pulled out all the stops to welcome Mr Modi, who reciprocated very publicly in a departure from his private persona. At home, he has made it clear that he will not tolerate any influence peddling by his ministers, he will not entertain any out of the way requests for grace and favour and that industrialists cannot expect any sops characteristic of a crony capitalist system. Hundred days into this most difficult of jobs, Mr Modi has impressed on several counts. He has not fallen victim to the famous pitfalls that the Capital lays out for the mighty who have charged in to change its courtier culture and its byzantine network of privilege and patronage.
But GDP going up alone is not enough to reassure many in several parts of India that the achche din has really come. There have been numerous communal tensions, indeed violence stoked by BJP members and other rabid organisations who claim to speak for all Hindus. The prime minister, who has made it clear that he is all for inclusion, could have been more vocal in his disapproval of the likes of Gorakhpur MP Yogi Adityanath. Modi has given a fillip to foreign relations, but when it has come to our most worrisome neighbour Pakistan, he has adopted a rigid approach, which leaves the beleaguered prime minister of that country little room for manoeuvre. Prices are still worryingly high and sentiments that Rome was not built in a day will hold only for so long. The safety of women has been deteriorating alarmingly, and it will need a push from the highest quarter to get our law enforcement agencies, mainly the police to curb this horror.
Those who thought that the rank outsider to Delhi would trip over his own feet, however, have been proved wrong. Mr Modi has not shown the tendency to acquire fawning hangers-on, preferring to be very much his own man. The economy and foreign policy are on the right track. Now he must look at the trickier issues of inter-faith relations, law and order, Kashmir, insurgency and gender rights. He must bring his zeal and tireless energy to bear on these issues, which are crucial for the country's stability and prosperity. The honeymoon period, if it can be called that, is over. Now for the difficult part of adjusting to a very difficult and cacophonous household called India.
Close