The rapes of 2 women in Goa highlight problems tourists face in India
Jun 08, 2015 01:32 AM IST
The rapes of two women in Goa highlight the problems that tourists face in this country
It takes just one ugly incident to create a negative perception about a place. Goa is usually considered safe for women but the alleged gang rape of two women tourists from Delhi is bound to create a fear psychosis among those looking to visit the state. The state draws a large number of tourists and any such incident is bound to have economic repercussions as well.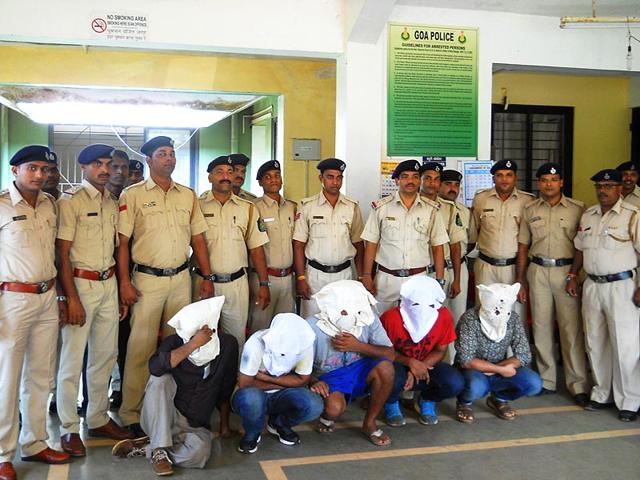 Some years ago, a British teenager was found raped and murdered on a Goa beach, an incident which got India a lot of negative Press. But the harassment of women tourists is not peculiar to Goa. It happens in all tourist destinations and metros. The attitude that foreign women are 'easy' is still prevalent. We have often heard of stories where tourist guides themselves turn predators. We tend to blame the relatively low number of tourists coming to India on poor connectivity and infrastructure. But the attitude of people towards tourists also matters.
From the time the tourist lands in the airport, attempts are made by touts to fleece him or her. In the case of women, staring, inappropriate remarks, even touching are ordeals they have to put up with. The sight of women on beaches seems to bring out the worst in Indian men, who at the very least gather to gape at them. From time to time, we hear political worthies exhort women not to wear skimpy clothing on beaches. Last week, Goa's tourism minister Dilip Parulekar dubbed the five men who allegedly gang raped the two Delhi women as "naive" and "small-time criminals". Instead of making such comments, he and people with similar responsibilities should be ensuring that women tourists are safe from such people.
The attitude towards women tourists is an extension of that governing women in public spaces across the country. India badly needs a trained cadre of people to deal with the logistics of tourism. At present it is left to sundry private operators, many of whose credentials are dodgy. India has a dazzling array of natural and historical sites to offer. But their upkeep, connectivity, safe and reasonably priced hotels and, above all, safety are issues which do not allow us to utilise these advantages to the maximum. Given past experience, the recent rapes are not likely to result in any drastic change in policy. This is precisely why many prefer to give India a miss when it comes to taking a vacation.