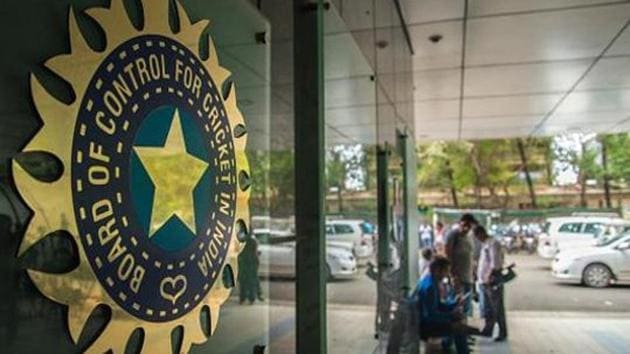 For BCCI draft constitution, give suggestions: Supreme Court to state cricket bodies
Supreme Court's bench, headed by Chief Justice Dipak Misra, said a draft constitution would be approved by it, which would be binding on the Board of Control for Cricket in India (BCCI)
PTI, New Delhi | By Press Trust of India
PUBLISHED ON MAY 01, 2018 04:45 PM IST
The Supreme Court on Tuesday asked state cricket associations and Board of Control for Cricket in India (BCCI) office-bearers to give their suggestions on the draft constitution for the apex cricket body, to be approved by it.
A bench headed by Chief Justice Dipak Misra also disposed of a contempt petition filed by Cricket Association of Bihar against the BCCI officials for not implementing its earlier order allowing Bihar to play national level cricket tournaments, including the Ranji Trophy matches.
READ | Virat Kohli's Indian cricket team extends lead at top of ICC Test rankings
The bench, which also comprised Justices AM Khanwilakr and DY Chandrachud, considered the submissions of the BCCI, Committee of Administrators (COA) and senior advocate Gopal Subramanium, who is assisting as amicus curiae, that Bihar would take part in national level tournaments in the cricketing season commencing from September.
The bench said a draft constitution would be approved by it, which would be binding on the BCCI. However, it clarified that its order on petitions seeking recall of the 2016 verdict would deal with the validity of the draft constitution.
It asked state cricket bodies and BCCI office-bearers to give their suggestions with regard to the draft constitution to the amicus curiae before May 11, the next date of hearing.
READ | Indian cricket team favourites for 2019 World Cup: Sourav Ganguly
The bench also directed Maharashtra Cricket Association, represented by Additional Solicitor General Tushar Mehta, to postpone Tuesday's election till the next date.
The COA had in October last year filed a draft constitution of the BCCI incorporating suggestions of the Justice RM Lodha panel on reforms in the cash-rich cricket body.
The top court had said the draft constitution should include the suggestions of the Lodha committee in its entirety so that a holistic document can be placed before it for a final decision. It had approved the Lodha panel's recommendations like 'one state, one vote', 'one member, one post' and fixing a 70-year age-cap on those occupying BCCI posts.
READ | BCCI top panel asks Supreme Court to name administrators to run MCA
The Cricket Association of Bihar (CAB) had on April 20 this year moved the apex court seeking initiation of contempt proceedings against some office-bearers of BCCI for not complying with its order allowing Bihar to participate in Ranji Trophy and other national championships.
The CAB, in its plea, had alleged that the BCCI had neither invited any cricket association to play in the Vijay Hazare Trophy, nor allowed any cricket association from Bihar to participate in the tournament held in February.
Close