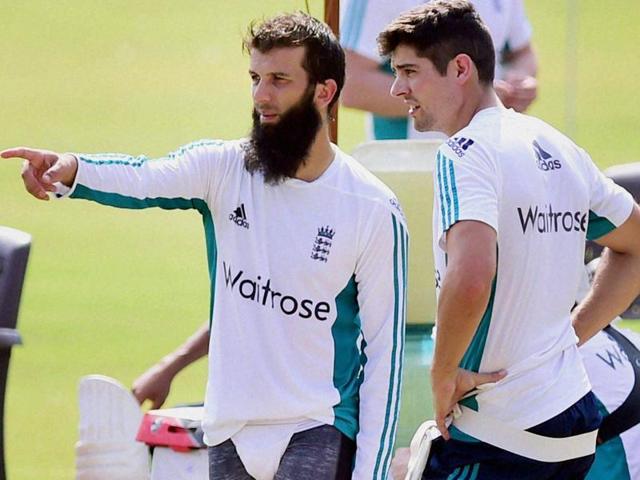 India vs England: Cricket business as usual as BCCI spar with Lodha committee
Despite the continued stand-off between the BCCI and the Lodha Panel, there seems to be no threat to the India-England series.
By HT Correspondent
UPDATED ON NOV 05, 2016 10:47 AM IST
Except for the statements by the BCCI and Lodha Committee on the threat to the England series, there were few signs of the tour being in jeopardy at the ground level.
Everything seemed on schedule for the opening Test in Rajkot. England trained here on Friday morning, and their spokesperson said there was no change in plan. The Saurashtra Cricket Association was geared up to host the India team, which will reach Rajkot first, on Saturday.
If there were any doubts, the England team showed no signs of being concerned. They were focused on getting their preparations right. It was an obvious signal that their Board has a different understanding of the situation than what the BCCI is giving out. On Thursday, BCCI secretary Ajay Shrike had written to the England and Wales Cricket Board, taking no guarantee of being able to bear the expenses of the team on the tour of India.
Read More | India vs England series on the line as BCCI misses SC deadline on Lodha Panel reforms
An ECB spokesperson told HT: "We are already in India. There is no change to plan. We are looking forward to the series against India."
On Friday morning, senior BCCI official MV Sridhar came to the Cricket Club of India to meet the England team management and had a meeting with three members of the staff.
England's media manager said the team would have a full training session on Saturday and will fly to Rajkot on Sunday. The first Test starts on November 9.
As for footing the hotel bill of the team, it is being reported that the BCCI has a contract with the hotels accommodating England on this trip and cannot wriggle out of that obligation.
The stance taken by the BCCI and Lodha Committee is more to put pressure on each other than any serious threat to cricketing activities.
Close