India vs West Indies: Kedar Jadhav included for fourth and fifth ODIs
Hindustan Times, New Delhi |
HT Correspondent
Oct 27, 2018 08:39 AM IST
Kedar Jadhav wasn't picked when the squad was originally announced for the final three ODIs against West Indies on Thursday.
Kedar Jadhav was included in the India squad for the fourth and fifth ODIs against West Indies on Friday. The all-rounder wasn't picked when the squad was originally announced for the final three ODIs on Thursday.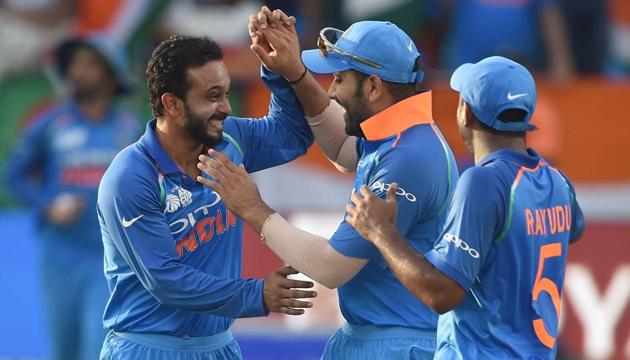 Earlier, Kedar made his displeasure clear after the exclusion as he was quite surprised when told by journalists that he wasn't in the 15-member squad. The 33-year-old, who has played 46 ODIs, hinted that he may talk to the selectors to find out why he has been excluded.
"Rehabilitation was good. Everything's fine as of now. I cleared all the fitness tests; I was cleared match fit, which is why I was playing here," said Jadhav.
He added: "I didn't know (he was not selected). Obviously, I have to see why they have not picked me."
READ: India vs Australia: MS Dhoni rested for T20Is, Rohit Sharma makes Test comeback
However, chief selector MSK Prasad has said that the selection panel was not very convinced with Jadhav's history of fitness and hence, they decided to give him more time.
"We did not pick Kedar because of his history of fitness. There have been occasions earlier when he has come back fit and then broke down, a case in point being the Asia Cup last month," Prasad told PTI.
"Actually, we were thinking that if India A won today, then Kedar would have got another match, which would have given us a fair assessment of his match fitness. Maybe we could have added him as an additional player (in Indian team) before the fourth ODI as the Deodhar final is on Saturday. Players need to understand that there is a process that we follow while selecting the team," he added.