Afghanistan's Rashid Khan, Mohammad Nabi overjoyed after IPL 2017 auction
Afghanistan's teenaged spinner Rashid Khan and former national skipper Mohammad Nabi feel their being bought finding takers in the IPL auction will massively boost the game in Afghanistan, an Associate cricket nation.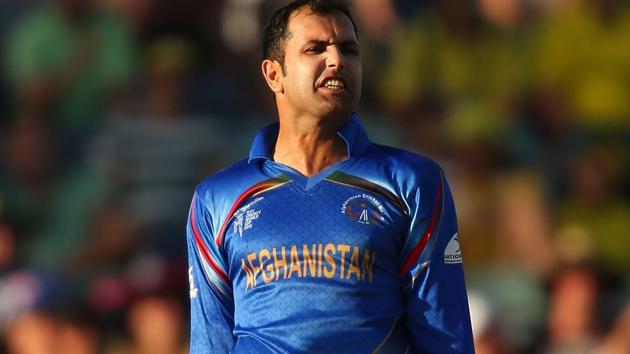 Updated on Feb 21, 2017 07:23 PM IST
Excitement was sky high among the cricket-mad public of Afghanistan as two of their players - Rashid Khan and former national skipper Mohammad Nabi - were snapped up at the Indian Premier League auction in Bengaluru on Monday. (IPL auction, live updates)
Their 18-year-old leg-spinner Rashid Khan is now dubbed the 'million dollar baby' by his teammates after being picked by Sunrisers Hyderabad for a whopping Rs 4 crore in the IPL auction. The defending champions also bought his senior teammate Mohammad Nabi, for Rs 30 lakh.
"I am feeling great, it's a massive thing to be part of the IPL," Rashid told Hindustan Times. "I was following the live streaming on my mobile, when such big names as (South Africa's world No 1 limited-overs bowler) Imran Tahir went unsold, I thought I will also not be picked. But to be bought for Rs 4 crore bahut acha lag raha hai (feels great). It's too much (money)," said Rashid, who hails from a business family of Jalalabad, about three hours' drive from Kabul.
Read more | IPL auction: Ben Stokes goes for record Rs14.5 cr to Rising Pune Supergiants
ANXIOUS WAIT
"I have been keenly following the IPL for the last five to six years and it was a dream to play in the best league in the world," said the spinner, who got up at 5 am with Nabi for morning prayers and then sat down in their rooms to follow the auction.
"We are seven brothers and I grew up playing cricket with them from a very young age. I always liked watching leg-break bowlers and Shahid Afridi was my favourite. In batting, I am an AB de Villiers fan," the baby of the Afghanistan team added.
Read more | IPL quick fix: Pace bowlers the flavour at Indian Premier League auction
Talking about his career, Rashid said in his first proper game in a domestic Twenty20 competition, in 2013, "I scored a half-century and claimed four wickets. From there on, I was picked for the Afghanistan's U-19 squad and then made my senior team debut against Zimbabwe in 2015."
Nabi said about Rashid: "His googly is difficult to pick and he fires it on target."
HYDERABAD FLAVOUR
Nabi added: "For two of our players to be picked in the IPL, it is a massive moment for Afghanistan cricket." Nabi admitted he was nervous. "Asghar Stanikzai's was the first name to come up in the auction and when he went unsold, I didn't have a good feeling, but my favourite team picked me. I loved the way Sunrisers Hyderabad played as a team last season, and how David Warner carried the team.
"I am looking forward to having some Hyderabad biryani," he chuckled.
Read more | IPL auction: Rising Pune Supergiants show intent with record Ben Stokes buy
HAPPINESS ALL AROUND
What about celebrations? "Of course, it is something to be celebrated. I am at the breakfast table and my teammates are walking in and congratulating. Everyone in the team is happy," said Nabi, who bowls off-spin.
Rashid has been following in the footsteps of Nabi. If Nabi was the top wicket-taker at the 2016 World Twenty20 in India with 12 scalps, Rashid claimed 11. The highlight of Rashid's performance was his spell of 3/11 in the win over Zimbabwe at Nagpur.
He repeated the performance on Sunday, claiming 3/25 to rout Zimbabwe in the second ODI at the Harare Sports Club. Nabi also snared three wickets in the game and scored a run-a-ball 33.
The two were also brilliant in the Bangladesh Premier League with Nabi claiming 19 wickets in 13 games and Rashid 13 in eight games.
Close Story