Mahendra Singh Dhoni, cricket's Captain Cool, taught middle-class India to dream
Jan 05, 2017 11:15 AM IST
Mahendra Singh Dhoni's international career reached a zenith when the Indian cricket team won the 2011 World Cup at home
Mahendra Singh Dhoni's arrival in international cricket and his meteoric rise is nothing less than a fairytale. His list of achievements is endless but the biggest lesson his elevation from dusty Ranchi threw up is that he taught aspirants in the country's small towns to dream big.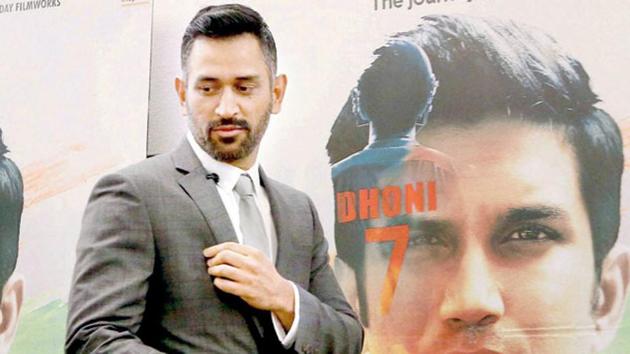 With scant respect for the cricket manual, his improvisation with the bat may have had the pundits frowning, but his effective methods silenced all talk.
Mahendra Singh Dhoni made his ODI debut at a time India were searching for a wicketkeeper-batsman, and his arrival relieved Rahul Dravid from the responsibility of keeping wickets.
Since making his debut, there has been no looking back and after 90 Tests, 283 ODIs, he has the most number of dismissals in the two formats.
Under his captaincy, India learnt to perform consistently and achieved much in all the formats of the sport.
In December 2009, India captured the No. 1 Test ranking and reigned for 18 months. True, the 2011 World Cup in the subcontinent meant the conditions were favourable, but still Dhoni and his boys had to go out and do their bit.
Team India did that and won the 50-over World Cup after a considerable gap.
The long hair went well with the fearless temperament, and he made an instant impact on the international scene with ODI knocks of 148 and 183 within of making his debut.
In the shortest format too, Mahendra Singh Dhoni left an imprint. It was under him India won the World Twenty20 in 2007 in South Africa, beating Pakistan in a dramatic finish.
For the man from Ranchi, the triumph was sweeter as he making his debut as captain. The Indian Premier League too got more than a glimpse of his prowess as he led the now-banned Chennai Super Kings to glory twice.
He was chased by controversies but teaching the middle class to strive and reach out for its dreams overshadows all misgivings.