Misbah-ul-Haq's advice to rescue Pakistan cricket from menace of fixing
Updated on Mar 25, 2017 11:35 PM IST
Misbah-ul-Haq, Pakistan cricket team's Test captain, says match-fixers and spot-fixers should be given life ban to rescue the game in the country.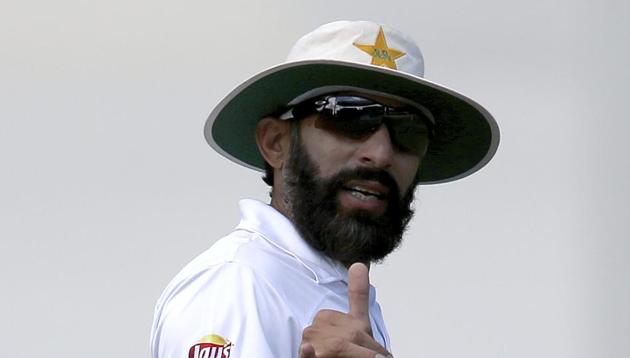 Pakistan cricket has seen several cricket being suspended for allegedly indulging spot-fixing during the Pakistan Super League. Pakistan Test Captain Misbah-ul Haq says life bans and strict enforcement of laws against the players involved in match-fixing or spot fixing will rescue the game in the country.
"Anyone found involved in corrupt practices should be barred forever from playing cricket. Hard decisions are required to be made against the culprits to safeguard the future of Pakistan cricket," Misbah told Dawn.
Read | PSL spot-fixing: Pakistan bars five players from leaving the country
"To tackle the corruption issue, we need to work at the grassroots level on properly educating the upcoming players in schools and clubs. We must ensure they know everything about the related laws and the authorities should implement the laws strictly. Once the laws are enforced, any player committing any wrongdoing should never be allowed to play cricket. Otherwise it will be difficult for us to control corruption."
Commenting on the revival of international cricket in Pakistan with the PSL final in Lahore, Misbah said the development was a major step towards that goal.
Read | PCB form tribunal to investigate Pakistan Super League fixing case
"The country's security situation is much better than what it was seven, eight years ago and I sincerely hope that international cricket could return to Pakistan in two years."
On not hanging his gloves after the England series win, when he was at his prime, Misbah said: "Yes, I could have retired after the series against England in England or even before that in Dubai after the whitewash against England. I could have said, 'Ok good, let's quit after this victory and let the team face the music in New Zealand and Australia.' In the past too, many players missed the tours to Australia and I could have done the same. But I could never be so selfish so as to leave my team all alone to face that stiff challenge. Yes, I lost there as captain, but I didn't desert my team and am proud of it."
(With inputs from ANI)
Personalise your news feed. Follow trending topics