Ranji Trophy: Pujara, Umesh take centre stage as Saurashtra lock horns against Vidarbha in final
The battle lines are drawn and the summit clash will not just be about Pujara and Umesh only but also about Wasim Jaffer, who is a domestic doyen in every sense of the term.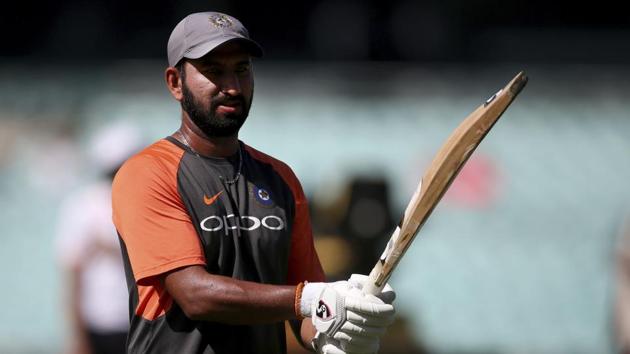 Updated on Feb 02, 2019 09:10 PM IST
Teammates a month back, they are now at each other's throat. This is what a sudden switch from international cricket to domestic cricket or vice versa can do. Over a month back, Umesh Yadav and Cheteshwar Pujara were ironing out chinks in each other's game at nets in Australia. However, when hosts Vidarbha take on Saurashtra in the Ranji Trophy final from Sunday, Umesh Yadav's primary objective would be to get rid of Cheteshwar Pujara as early as possible and Pujara's concern would be how to wear out Umesh.
"It is always difficult against a batsman like him. You have to be wary of straying to his pads. You do that and he can work it to the boundary," says Umesh of Pujara while elaborating the plan. "Our idea will be to keep things tight for as long as possible from one end. We'd like to keep a line at about fourth or fifth stump outside the off-stump and then hope he plays it. We can't bowl at the stumps too much for the risk of straying onto his pads. He is very good at that."
Just how much Pujara's wicket means to the defending champions Vidarbha can be gauged from the fact that veteran Wasim Jaffer feels a batsman of his level and in his elements can be removed either by a brilliant delivery or by some stroke of luck.
Saurashtra have qualified for the Ranji Trophy final for the third time in last seven seasons. They lost both times to Mumbai, in 2012-13 and 2015-16. Vidarbha are the defending champions and this is their second final appearance. That neither Umesh nor Pujara are in India's ODI set-up has spiced up this final as a duel between the two.
Back in 2015-16, when the two sides had faced off in a quarter-final, it was the current Saurashtra skipper Jaydev Unadkat's five-wicket haul that had pinned Vidarbha on the mat. A corresponding effort was needed from Umesh for Vidarbha and he delivered, getting rid of Pujara, but only after he'd seen off the threat with a gritty 40-odd to allow the rest to make merry.
Vidarbha captain Faiz Fazal is wary of letting the presence of Pujara overawe his side. "This is something we don't want to fall prey to. We have planned for the opposition as a whole," said Fazal. After dabbling with the idea of neutral venues, especially for the knockouts, the BCCI has dumped it this year, giving Vidarbha distinct advantage in the final. They know the wicket well which Saurashtra skipper Jaydev Unadkat feels is going to be on the slower side. Vidarbha also finished on top in the league phase.
However, as Unadkat says they have moved on from being a team which did well at home to being a side that can win away. "We have played our semi-final and quarter-final away. It is not about playing away or at home. It is about the self-belief and we have plenty of it."
Saurashtra coach Sitanshu Kotak says his team is an all-round side and it is not about one man. "Throughout the season, we have had players who have stood up and performed despite some of the top players missing. The youngsters have stepped up," he said. Unadkat feels the pitch will be on the slower side. It'll also be a final that could see Wasim Jaffer add another Ranji title to his kitty. With over 1000 runs already this season, Vidarbha would hope he can extend the tally.
Close Story