'Rishabh Pant drove me nuts. I stopped giving him suggestions and inputs': Ex-India coach makes staggering claim
Feb 01, 2023 05:56 PM IST
A former India coach recalled his initial days with Rishabh Pant, revealing how the wicketkeeper's stubbornness would make him 'angry and frustrated'.
Rishabh Pant may today be an inseparable part of the Indian Test team but there was a time when the youngster was still raw and needed to work hard to cement his place in the Playing XI. Pant was always a fine batter – a century each on his maiden tours of England and Australia highlights it – but initially as he was bursting on to the scene, his wicketkeeping skills needed significant improvement. Pant used to struggle keeping to the likes of R Ashwin and Ravindra Jadeja during home Tests and often failed to collect simple grabs and catches in overseas matches.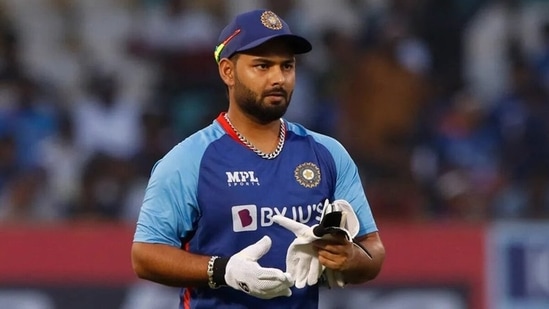 When Pant made his Test debut for India during the 2018 tour of England, he was automatically slotted in as the keeper due to an injury to Wriddhiman Saha. But once the veteran wicketkeeper returned, Pant would be sidelined due to the Bengal keeper's neat keeping skills. It was during the time that former India fielding coach R Sridhar rushed to Pant's aid, and while the decision eventually paid off, the initial days were no cakewalk by any stretch of the the imagination.
Also Read - 'I want to bat on this dangerous wicket': When a rigid Virat Kohli ignored coach's advice and batted on 'horrible pitch'
"There were some inputs he was little reluctant to take. Because he trusted the game that had brought him to this level. Sometimes, I must confess, it drove me nuts, his stubbornness. But getting angry or frustrated wasn't going to help anyone. I had to find a way to get Rishabh to try and do different things, if only for him to figure out if those changes might actually be beneficial to his keeping," Sridhar wrote in his book 'Coaching Beyond'.
After playing second-fiddle to Saha, Pant returned to India's XI for the two-Test series against New Zealand in 2022 and that is when Sridhar recalls he opted for a unique way to train Pant.
"We spent a lot of time together at practice, often just him and me and I decided it was time for a little tough love. I stopped giving suggestions and inputs and would ignore his quizzical looks when the ball burst through his hands or he fumbled with his collection. Rishabh has the smarts so it didn't take him long to work out something wasn't quite right," he added.
"After a while he walked up to me and said 'Sir, you aren't saying anything. Please tell me what to do. Smiling inwardly, I said 'Maybe you should lead with your head and not with your hands. Satisfied at having got me to shed my silence, he did precisely that. As the head led the way, so did the body and he was more assured in collecting the ball."
It was the beginning of a revival in Pant's keeping skills. The practice that picked up at the beginning of the year, carried through during the pandemic after which, Pant emerged out a much assured wicketkeeper. He still had some work to do, especially during the 2020/21 series against Australia where even the great Ricky Ponting questioned his ability behind the wicket, but Sridhar's advice had gone a long way, and after months of slogging, Pant emerged into a refined product to become India's preferred choice wicketkeeper.