Robin Uthappa announces retirement from all forms of Indian cricket
Published on Sep 14, 2022 07:12 PM IST
Robin Uthappa, the veteran India batter, on Wednesday announced his retirement from all forms of cricket.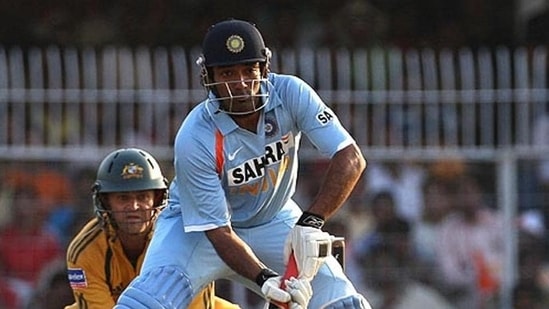 Robin Uthappa, the veteran India batter, on Wednesday announced his retirement from all forms of cricket. One of the most swashbuckling Indian batsmen of his time, confirmed the news on social media through a long heartfelt post. Uthappa, who represented India in both ODIs and T20Is, and was well known for his attacking approach, called time on a 20-year-long career. During these two decades, Uthappa became a World Cup winner in 2007. In fact, it was on this very day in 2007 that Uthappa was involved in one of the most iconic moments of Indian cricket - the famous bowl-out win over Pakistan, where he produced the winning moment and bowed down in a sight for the ages.
"It has been my greatest honour to represent my country and my state, Karnataka. However, all good things must come to an end, and with a grateful heart, I have decided to retire from all forms of Indian cricket," he tweeted."It's been 20 years since I started playing professional cricket, and it has been the greatest honour to represent my country and state, Karnataka - a wonderful journey full of ups and downs; one that has been fulfilling, rewarding, enjoyable and has allowed me to grow as a human being," read Uthappa's text.
Uthappa brings down curtains on a memorable career which took off in 2006 in an ODI against England in Guwahati. Uthappa burst onto the scene in style, hitting a marvellous, stroke-filled 86 on debut. It was the kind of innings that made people believe that he was here to stay for the long run, but that wasn't to be. He played 45 more ODIs and only 13 T20Is between 2006 and 2015, scoring 1183 runs with seven half-centuries.
One of Uthappa's most famous innings was his knock of 47 not out off 33 balls where he helped India pull off a successful chase of 316 against England at the Oval in 2007. A few months later, Uthappa played a crucial role in India winning the CB series final against Australia in 2008 as he and Sachin Tendulkar, while opening the innings, added 50 and 94-run partnerships in the first two finals in Sydney and Melbourne. It was the same series where a bold Uthappa walked down the wicket and slapped Brett Lee over his head for a gigantic six.
His last ODI appearance was back against Zimbabwe in 2015, where he scored a 44-ball 31. Uthappa continued to feature in the domestic competitions and in the Indian Premier League where he represented Kolkata Knight Riders, Rajasthan Royals, and Chennai Super Kings, but it was his time with KKR that remains the most memorable.
Uthappa was a heavy scorer for KKR. The two years in which KKR lifted the IPL title, Uthappa was in red-hot form, scoring 405 runs in 2012 and a mammoth 660 two years later in 2014. Between 2012 and 2018, Uthappa scored at least 350 runs each season, even though he never scored a century, the Karnataka batter crossed the 50-run mark 27 times (eight-most 50-plus score by an Indian in the IPL), season 2014 and 2017 yielding five each.
"A special mention to KKR & CSK for all the wonderful memories and support my family and I received during my time with them - something I will always cherish," Uthappa mentioned.
From 205 IPL matches, Uthappa amassed 4952 runs at a strike-rate of 130.35, and is currently the eighth-highest run-scorer of all time. Uthappa's retirement from Indian cricket, a few days after another former India cricketer Suresh Raina called time on his career, might see the veteran batter pursue other projects, such as playing in T20 league around the world.
Topics
Personalise your news feed. Follow trending topics