Why 'worst performer' Sachin Tendulkar had to attend Rajya Sabha
Asian News International, New Delhi |
Asian News International
Aug 03, 2017 08:02 PM IST
Sachin Tendulkar and boxer Mary Kom was present in Rajya Sabha after Samajwadi Party MP Naresh Agarwal had questioned absence of nominated members from the Upper House of the Parliament
Former cricketer Sachin Tendulkar attended the Rajya Sabha on Thursday. Though Tendulkar attended the proceedings, he was passive at best, and didn't ask any questions either. Boxer Mary Kom was also present in the Upper House of the Parliament. (India vs Sri Lanka Colombo Test Live)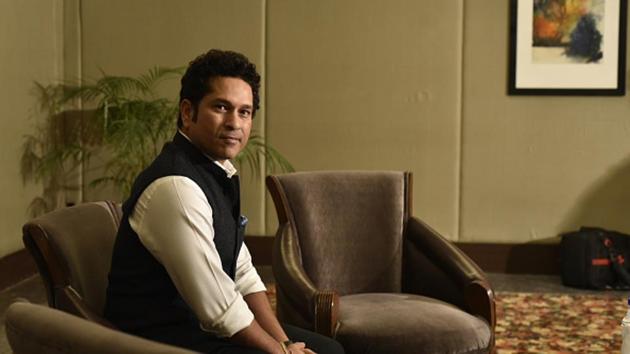 This development comes two days after Samajwadi Party MP Naresh Agarwal had questioned absence of nominated members from Rajya Sabha. Agarwal had asked Sachin Tendulkar and actress Rekha to resign from the Rajya Sabha.
Speaking in the Upper House of Parliament, he said: "They should resign if they are not interested in Parliament They are hardly present in Parliament."
This was not the first time that Agarwal has raised the issue.
In March, Agarwal said, "We have been yearning to see the presence of nominated members. They never come to the house. The entire session is over, but we haven't seen them, be it Tendulkar or film actress Rekha or others.
Sachin Tendulkar and Rekha were the worst performers in attendance in the Rajya Sabha among the 12 nominated members.
Tendulkar sanctions funds for hospital
Tendulkar, meanwhile, has sanctioned Rs. 25 lakh from the MPLAD scheme for setting up a digital X-ray unit at Ernakulam Government General Hospital.
Ernakulam MLA Hybi Eden said he had made a request to Tendulkar for funds to help set up the digital X-ray machine and dialysis units at the hospital for providing better services to the poor.
He said the legendary cricketer had written to Ernakulam district Collector to provide technical, financial and administrative sanctions to the project within 75 days.
"The sanctioned work should be approved and completed if they are compliant under the guidelines of the Member of Parliament Local Area Development (MPLAD) scheme," Tendulkar said in his letter sent to the Collector.
Tendulkar also urged the district administration to keep him informed of the sanction and progress of the implementation.
Ernakulam General Hospital was founded in 1845 by the erstwhile king of Kochi.
Eden said Tendulkar's involvement in the development of the hospital would take the prestigious healthcare centre in the city to newer heights.