DDCA corruption row: Now, Sehwag, Gambhir and Ishant Sharma back Jaitley
Dec 20, 2015 02:52 PM IST
Star cricketers Virendra Sehwag and Gautam Gambhir have come out strongly in support of former president of Delhi and District Cricket Association (DDCA) Arun Jaitley who has been alleged of corruption during his 13 year-tenure in the office
Star cricketers Virendra Sehwag ,Gautam Gambhir and Ishant Sharma have come out strongly in support of former president of Delhi and District Cricket Association (DDCA) Arun Jaitley who has been alleged of corruption during his 13 year-tenure in the office.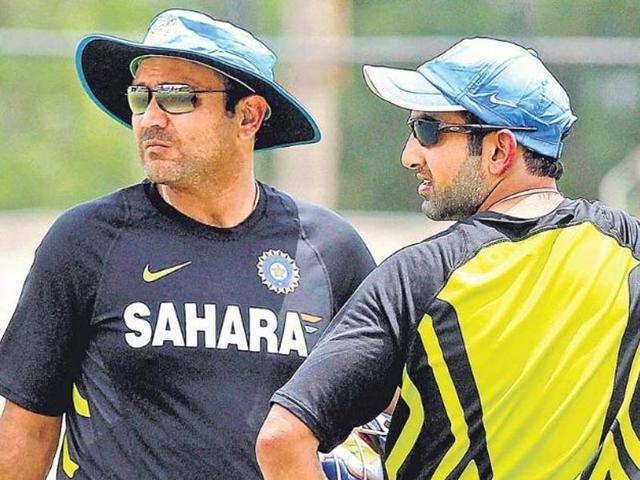 Finance minister Jaitley has been accused of corruption by the Delhi government while he headed DDCA till 2013. The state government has demanded that Jaitley must resign or be "removed" from the Union cabinet to enable an independent probe.
However, Gambhir and Sehwag came out strongly in support of Jaitley.
"Grossly inappropriate 2 blame @arunjaitley ji 4 corruption in DDCA. He was d one who got Delhi a proper stadium widout taxpayer's money. Appalling to note some ex-players blame @arunjaitley ji for all that's wrong in DDCA. Whereas dey enjoyed plum posts in DDCA coz of him," tweeted Gambhir.
Sehwag, on his part, lauded Jaitley for being there for players. The swashbuckling batsman, who switched loyalties to Haryana from Delhi and retired from international cricket earlier this year, steered clear of making any political claim but lauded Jaitley's role in helping players.
"In my time with DDCA if I ever came to know of any 'surprising' selection of a player, all I needed to do was to inform @arunjaitley," Sehwag wrote.
"And @arunjaitley Ji would immediately ensure correction and justice for the deserving players at #DDCA...Was a nightmare to speak to some others at DDCA but @arunjaitley ji was always available for players in case of any difficulty at any time," he added.
Ishant Sharma too backed Jaitley.
Read | Kirti Azad threatens to expose biggest DDCA corruption on Dec 20
Read | Playing dirty: How DDCA messed up managing Delhi cricket
Read | Delhi govt recommends suspension of DDCA, replacement by interim body