Virat Kohli aims to break Nagpur jinx, India look to stay alive vs England
Updated on Jan 28, 2017 06:19 PM IST
Virat Kohli's stint as Twenty20 International captain got off to a bad start after India lost by seven wickets in Kanpur and he will be hoping to stay alive against England at a venue that has not favoured India.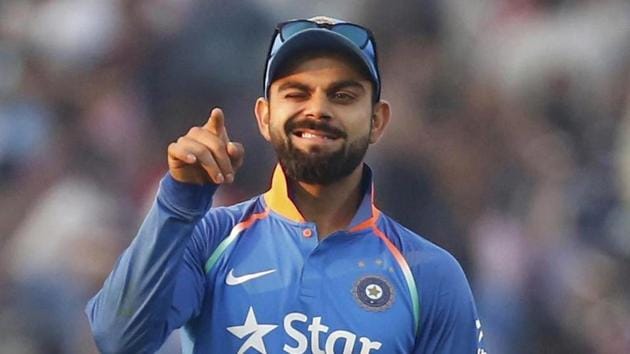 After the 4-0 success in the Test series and the 2-1 ODI series win, Virat Kohli's captaincy stint in Twenty20 Internationals got off to a bad start after India were thumped by seven wickets in the first match in Kanpur. Eoin Morgan's eighth fifty and disciplined bowling helped England continue their good run in this format in India.
The second match will be held at Jamtha, Nagpur, a venue that is hosting an international match for the first time since the World Twenty20 in 2016. However, it has not been a kind venue to the hosts. Kohli, heading into the match with his team 0-1 down in the series, will face a crucial test if they are to stay alive.
England's solid record in India and the Jamtha jinx throw up an interesting background for the match on Sunday. Here are some statistical highlights
3 - Number of Twenty20 wins for England in India, which is the most by a visiting team in T20Is. The previous record was held by New Zealand, who won twice in India. They secured victories in Chennai 2012 and Nagpur 2016.
6 - The number of wins by England in nine T20I encounters against India, which is the most by any nation. England again surpassed New Zealand's record, which was five. India have never defeated New Zealand in T20Is.
0 - Number of wins for India in Jamtha in two Twenty20 Internationals they have played. They lost to Sri Lanka by 29 runs in the first T20I played at this venue in 2009 while they lost by 47 runs to New Zealand in the opening match of the 2016 World T20.
10 - Number of T20Is hosted in Jamtha, Nagpur, the most in any Indian venue. During the World T20 in 2016, they had hosted nine T20Is, including six qualifying matches and three main matches. The HPCA stadium in Dharamsala is second with eight Twenty20 International matches.
3 - Number of Twenty20 International series won by India at home since 2007. They have secured wins only against Australia (twice) and Sri Lanka. While their wins against Australia were in one-off matches, the victory over Sri Lanka in 2015 came in a three-match series.