World Cup win will transform women's cricket in India: Shanta Rangaswamy
Shanta Rangaswamy, the first Indian woman captain to lead India to a Test series win, believes women's cricket in India will undergo a huge revolution similar to the men's 1983 World Cup triumph if the Mithali Raj-led side beats England in Lord's.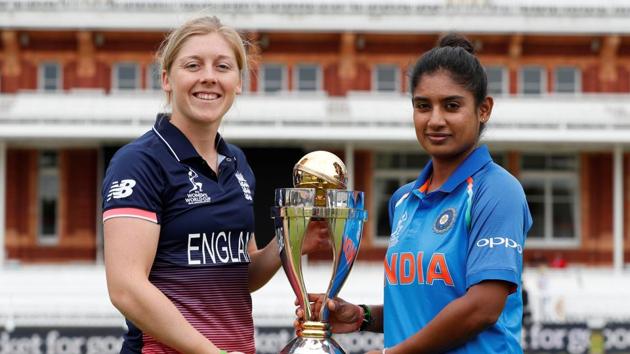 Published on Jul 23, 2017 09:01 AM IST
Shanta Rangaswamy, who was the first captain of India women's team and was also the first to lead them to a Test series victory, spoke to Hindustan Times about how a win in the final will change women's cricket in India, the X-factors in the current side and why the 2005 event, in which India made the final for the first time, was a bigger achievement.
Excerpts:
Q) Having beaten Australia in the semi-final, will India have any nerves in the final?
They won't have any nerves heading into the final. They have won six out of eight games, including the semi-final. They have beaten both England and Australia and that will give them confidence. Having beaten England in the league game, we hold a big psychological advantage over the hosts.
READ | Women's Cricket World Cup: Heather Knight aiming for 'perfect' final vs India
Q) If India win this tournament, how will it change women's cricket in India?
Before 1983, the Indian team's performance at the big stage was underwhelming even though the team consisted of star players like Sunil Gavaskar, Gundappa Viswanath etc. However, Kapil Dev's side changed the cricketing landscape of India with that World Cup triumph. The sport overtook others like hockey. A win on Sunday has the potential to bring about a similar revolution in women's cricket in India.
Q) How do you compare the two achievements, reaching 2005 final with 2017 final?
I would rate India's achievement and performance in 2005 higher than the one in 2017. In 2005, the BCCI had not yet taken over women's cricket. We prepared and played despite meagre funds. We were facing financial hurdles and there was lack of availability of proper grounds. Despite the odds, we performed well and reached the final. In 2017, our team has grown in stature and confidence. They have been given facilities and that is showing in their performance.
READ | Women's World Cup: How India should guard against being tripped up by England
Q) Which factor makes the current India squad stand out from previous teams?
The key factor is that everyone is chipping in and responding well to situations. Mithali Raj is the eternal crusader. Smriti Mandhana, Punam Raut, Deepti Sharma, Harmanpreet Kaur, Veda Krishnamurthy are all contributing at vital times. Our bowling has always stood the test of time. It revolves around 2-3 players and we have magnificent spinners. Ekta Bisht, Rajeshwari Gayakwad are trump cards. Sushma Verma has been keeping well.
Q) How has this tournament benefited India and women's cricket in the country?
A win for India will revolutionise the game but a loss won't undermine their achievement which has been great. However, a lot more needs to be done. BCCI must promote inter-university games among women cricketers as most of the talent comes from there. They will have to change their vision to increase women's representation. They have to sustain this success and ensure it is does not become a one-off instance.
Close Story
Personalise your news feed. Follow trending topics