'Dearth of specialists pan India, Uttarakhand not an exception'
Public health sector may have remained in the limelight for all the wrong reasons in the recent past, but Navin Baluni, the chief minister's health advisor, presents a rosy picture of the future — more medical professionals being appointed and new medical college to be functional soon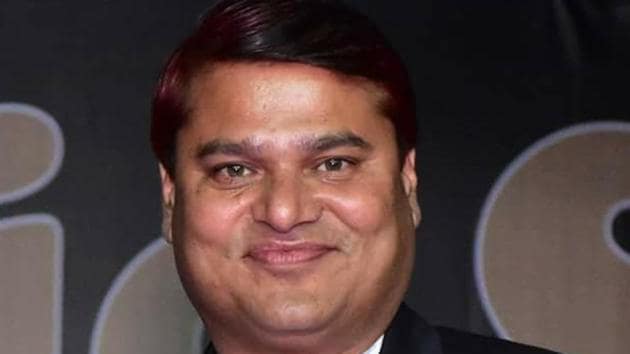 Published on Mar 15, 2018 10:02 PM IST
The public health sector may have remained in the limelight for all the wrong reasons in the recent past, but Dr Navin Baluni, the chief minister's health advisor, presents a rosy picture of the future — more medical professionals being appointed, more doctors to be posted in hills, and new medical college to be functional soon.
Excerpts from an interview:
Chief minister has kept the health portfolio with himself. What are the major achievements in the last one year?
The biggest achievement is that we have been able to get nearly 1,000 new doctors, 481 of them will be given appointment letters on March 18. There are around 2,700 sanctioned posts of doctors in the state, once the new doctors join, the number of doctors on duty will reach around 2,100. Recruitments for the remaining posts will be carried out in the next financial year.
Has the government opened any new hospitals, especially in the hills where health facilities are at distant locations?
At present, our focus is on strengthening the existing infrastructure.
Why are projects like Government Medical College, Almora, and Doon Medical College, Dehradun, pending for long?
The medical college in Almora will become operational from next year. The infrastructure is almost ready. We are facing a major deficiency of faculty for medical colleges. The new guidelines of the Medical Council of India (MCI) mandate that colleges should have permanent faculty. We are working on clearing pending promotions and hiring new faculty to meet MCI norms.
NITI Aayog in its report says 60% posts of specialists in the state are vacant…
This is a pan-India problem. There is a dearth of post-graduate medical seats in the country, and Uttarakhand is no exception to it. Medical colleges in Uttarakhand have few PG seats. It needs a long-term strategy to correct the situation.
The CM's proposal to handover the administration of Government Medical College in Srinagar to the army did not materialize. Why?
We tried to pursue the proposal and the chief minister even had three-four meetings with army chief General Bipin Rawat. But, the effort could not materialize as the defence ministry wasn't much interested. The chapter isn't closed yet. The CM will hold fresh talks on this soon.
It is said that doctors are unwilling to serve in the hills. How does the government plan to overcome this?
The problem was that we had only approximately 1,000 doctors. All new doctors will be posted in the hills.
Close Story