HC scraps Doon, Mussoorie master plans
The Uttarakhand High Court also directed the authorities concerned to prepare a fresh one within eight weeks and send it to the Centre for approval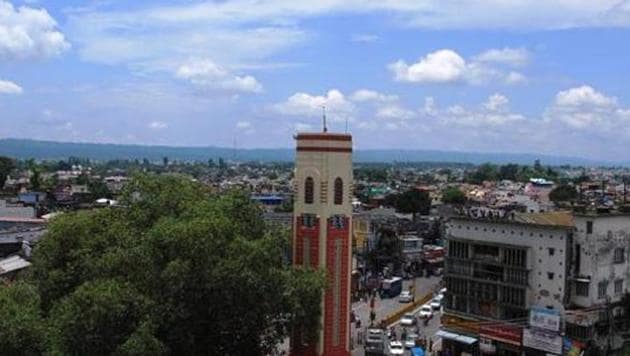 Updated on Jun 15, 2018 10:03 PM IST
The Uttarakhand High Court on Friday scrapped the master plans for Dehradun and Mussoorie, directing the authorities concerned to prepare a fresh one within eight weeks and send it to the Centre for approval.
With this the court quashed the Uttarakhand government notification of November 19, 2008 notifying the two master plans and another dated November 28, 2013 modifying the earlier notification.
Hearing a petition challenging the two master plans on the grounds that they did not have the approval of the Centre and entailed use of around 124 acres of tea estate land, Justices Rajiv Sharma and Lokpal Singh scrapped the notifications.
The court also directed that all tea gardens that were put to other uses in the area as part of the master plan be restored to their original status and also slapped a fine of ₹5 lakh each on officials responsible for preparing the plan.
The high court noted that the state government had on June 16, 2005 sent the master plan for approval of the central government. "Since no action was taken by the Department of Environment & Forest, the state government, in its own wisdom, approved the master plan vide government order dated November 19, 2008. It was subsequently amended on November 28, 2013," the court said.
The court said that it was intriguing to note that "the state government, instead of vigorously pursuing the matter to get the approval from the central government," went ahead and notified it and further amended it.
The petitioner, Dehradun resident Satish Chandra Ghildiyal, had challenged the master plan contending that according to UP Urban Planning Development Act 1973 and government orders issued in 2001, the Doon Valley was declared to be eco-sensitive.
Keeping this in view, it was provided that before enforcing any project, the state government must take the permission of the central government. The petition alleged that such permission has not been taken before formulating the master plan for Dehradun and Mussoorie.
It was also alleged in the petition that the plan suffers from many flaws such as making no provision for water exit and using 124 acres of land consisting mainly of tea estates.
The court directed that while preparing the new Master plan, all rules should be taken into consideration.
Close Story
Personalise your news feed. Follow trending topics