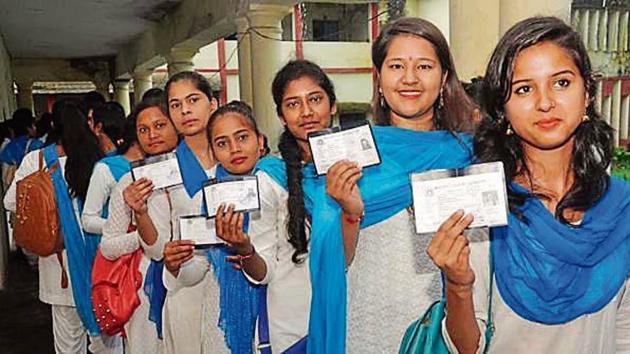 Improving infra a priority, say Uttarkhand's college union presidents
Jitendra Singh Bisht, president of DAV PG College said, "The infrastructure needs considerable improvement
Hindustan Times, Dehradun | By HT Correspondent
UPDATED ON SEP 10, 2018 06:42 AM IST
Improving infrastructure is one of the top priorities of the newly elected presidents of DAV College, DBS College, MKP College and Shri Guru Ram Rai (SGRR) College.
Jitendra Singh Bisht, president of DAV PG College said, "The infrastructure needs considerable improvement... The education system of the college needs to be overhauled. DAV's image is not good in the eyes of people when it comes to studies. I will work on changing that by creating an environment in college which is conducive to studies."
DBS College president Manbeer Singh said he will get three new smart classrooms made in college. "Apart from the smart classrooms, we will get a museum made in geology lab as well. We will get a stage made for cultural performances. The pathway around the ground is incomplete, I will ensure that gets constructed. We will also get benches erected around the campus ground so that students' don't spoil the atmosphere of the reading room," Singh said.
President of MKP College, Nivedita Raj said, "The infrastructure of the college is in really poor condition. We have had incidents of parts of ceiling breaking and falling over students' heads. I will try and improve that. Many of the books in the library are outdated and no longer in sync with the prescribed syllabus. It will be my endeavour to get updated books. I will also focus on the shortage of teachers in college and ensure the administration gets more teachers."
SGRR's president Pravind Gupta said he wants to focus on keeping the college clean. "We will run a cleanliness drive in the college. There are two toilets right in front of one of the staircases because of which the entire area smells bad. I will try to get them shifted to a different place," Gupta said.
Close