London Museum to help India identify alternate crops, tackle food security
The recent memorandum of understanding (MoU) signed between the Botanical Survey of India (BSI) and the London-based Natural History Museum, can help the India to identify alternate wild species of food crops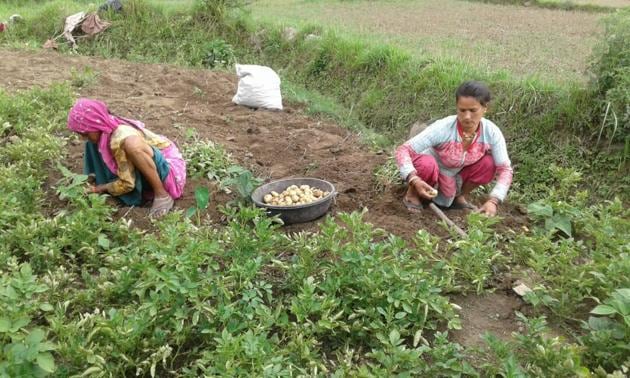 Updated on Feb 20, 2018 09:59 PM IST
The recent memorandum of understanding (MoU) signed between the Botanical Survey of India (BSI) and the London-based Natural History Museum, can help the India to identify alternate wild species of food crops, officials said.
After Independence, the British took along with them the original collections of herbaria—a collection preserved plant specimen--and other plant species, officials said.
A number of herbaria that the British left behind have been preserved at the Central National Herbarium in Kolkata that houses more than 30 lakh specimens.
Experts said the significance of colonial plant species can strengthen food security in the country.
The MoU has paved way for Indian botanists to access more than 6 million plant specimens in the British museum, said Paramjit Singh, director at the Kolkata-headquartered BSI.
The three botanists are already preparing a digital database or imagery of Indian plant species at the museum, which will be archived by the BSI that environmentalists, researchers and academicians can access, he said.
Experts, are, however, keen to explore alternate wild species of food crops to tackle food security in the country.
"India has the second highest population in the world after China and museum has plant specimens that are 20 to 300 years old and will provide us wild species that are alternate to major crops like wheat, barley, rice among others," Singh said.
"This will help us develop policies for growing alternate wild food crops as well to ensure food security."
While the MoU was signed on February 17, the three botanists, begun their work in December at the museum. By March 15, the botanists aim to scan more than 25,000 specimens and will send the digital images to the BSI.
The BSI mooted the proposal in 2013 and it took them more than five years to ink the deal. The pioneer flora institute has plans to send 12 more botanists to London so that the scanning can be completed within a year to streamline the database, Singh said.
The Portuguese introduced potato and tomato to India, he said.
Being a staple food item in India, there is a need to identify the species that belong to the family, he said.
"We know of 'kand-mool', which has reference in historical transcripts but it was replaced by potato and tomato.
"The specimens at the London museum will help us to identify alternates of the two crops so that we can harvest the plants as well."
Botanists are also scanning plant species from neighbouring countries, including Nepal, Bhutan and Myanmar and this will help in understanding the genesis of different plant species.
Close Story