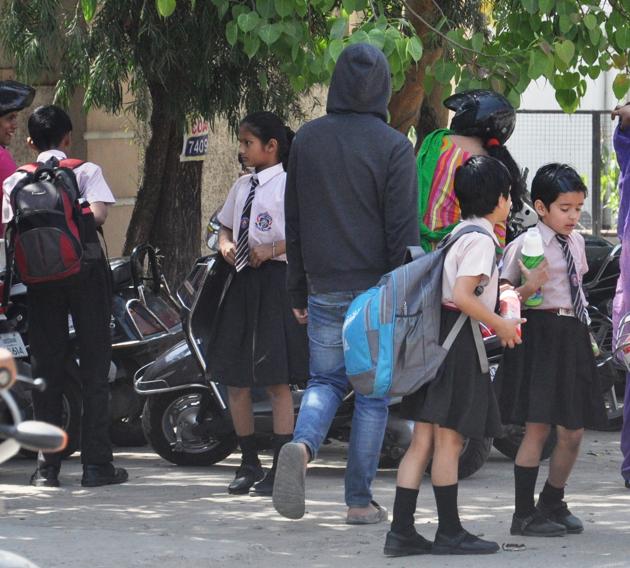 Under a new law, Uttarakhand govt plans to link fee structure in private schools to infrastructure
State school education minister Arvind Pandey has announced that a law will be brought in this year to regulate the fee structure at private schools
UPDATED ON APR 03, 2018 10:24 PM IST
The Uttarakhand government plans to categorise private schools based on their infrastructure and educational facilities while regulating fees under a new law, said a senior school education department official, though the move draws flak from school authorities.
State school education minister Arvind Pandey has announced that a law will be brought in this year to regulate the fee structure at private schools. Sources familiar with the move said the BJP government was taking a cue from a draft bill — Fee Control and Disposal of Complaints Bill, 2015 — formulated during the previous Congress government.
"Under the Act, the fees charged by schools will be analysed against the facilities provided to students," the school education official said requesting anonymity.
According to the official, the parameters on which schools could be categorised include availability of space, whether the school land is on lease, owned or on rent, playgrounds for outdoor activities, furnished classrooms with interactive boards and learning equipment, basic amenities like separate washrooms for girls and boys, laboratories, auditoriums for extra-curricular activities, trained teachers and staff, counselling facilities for students, and grievance redressal for parents.
"The schools that take care of the overall development with regard to interactive learning, outdoor games and even providing counselling will take fees accordingly. The categorisation plan is in discussion stage," he said.
Boarding and day residential schools will also come under the ambit of the Act, the official said. Some of the top boarding schools, which charge lakhs annully, are based in Dehradun and Mussoorie.
"The government of India has an Act for high-end schools, mainly residential that are charging several lakhs from parents. But our Act would be more comprehensive covering the primary, secondary, day schools and residential," said Alok Shekhar Tiwari, director general (DG), school education.
Dehradun is a hub of school education with over 75% private schools affiliated to the Council for the Indian School Certificate Examination (CISCE). About 250 private schools are based in the city and and over 4000 in the hill state.
"We will do the best to bring in a transparent system for the benefit of parents as well as school administration," minister Pandey said.
Jennifer Kumar, president of ICSE schools in the capital, decried the categorisation plan. "Why doesn't the government let us impart education in peace?" she asked.
"We have qualified teachers, renovate schools every six months, and hike staff salary at least every year. From where are we supposed to earn? There is only one income for private schools and that's fee. Categorisation based on infrastructure is not acceptable at all."
She said the minister should concentrate on improving education quality in government schools. "If they really wish to check private schools, then the government should first clear dues of Rs 170 crore under RTE (right to education) admissions," Jennifer Kumar said.
Close