Uttarakhand wants room for development in NGT order
Updated on Sep 23, 2017 08:18 PM IST
"Mass migration is a menace for all Himalayan states as they agreed with our contention for integrated approach to check it. We also want a solution to obstacle to developmental works owing to the NGT's ruling," environment minister Harak Singh Rawat told Hindustan Times. "A balance has to be maintained between the NGT's concerns and need for developmental works in Himalayan hills."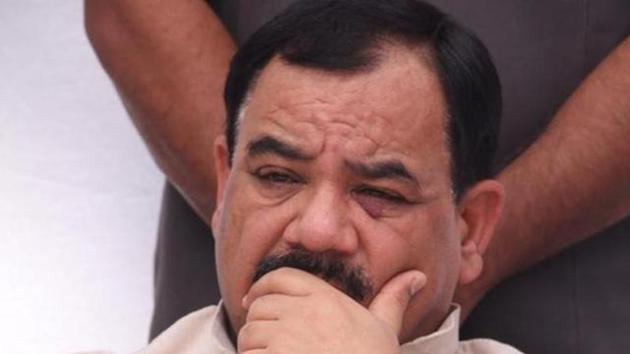 Hindustan Times |
Prithviraj Singh
DEHRADUN: The National Green Tribunal's order restricting developmental works in hill areas of Himalayan states will aggravate problem of mass migration in coming days, forest and environment minister Harak Singh Rawat has said.
The minister made the same point at the Sustainable Mountain Development Summit held in Aizawl between September 20 and 22. The summit was organised by Integrated Mountain Initiative, a civil society initiative involving mountain states, including Jammu and Kashmir, Himachal Pradesh, Uttarakhand Sikkim and hill districts of West Bengal, Tripura and Assam.
Representatives of 10 Himalayan states unanimously acknowledged mass migration from hill areas as their common problem and demanded that the central government must create a separate ministry or institution to take care of development in these states.
Rawat urged all Himalayan states to come forward to find a solution to difficulties faced by them following the green watchdog's order. He appealed to the central government to frame developmental action plans for Himalayan states to check mass migration.
Another representative from Uttarakhand and Rajya Sabha member Pradeep Tamta demanded the Centre to set up a new ministry for integrated and sustainable development of the Himalayan region.
"Mass migration is a menace for all Himalayan states as they agreed with our contention for integrated approach to check it. We also want a solution to obstacle to developmental works owing to the NGT's ruling," Rawat told Hindustan Times on Saturday. "A balance has to be maintained between the NGT's concerns and need for developmental works in Himalayan hills."
Notably, the participating states constitute more than 20% of India's geographical area and 4% of the country's population.