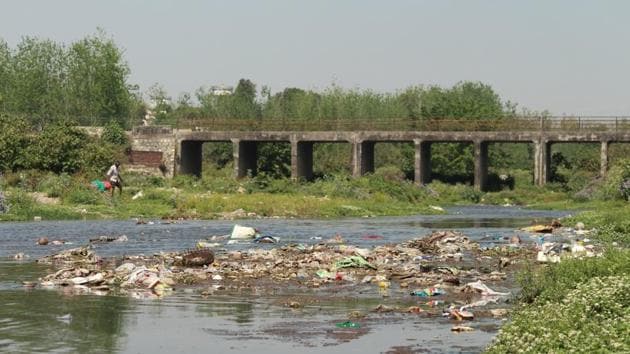 Villagers hail rights body for action against river pollution
Hindustan Times, Dehradun | By HT Correspondent
UPDATED ON MAR 05, 2018 09:24 PM IST
People of a few villages situated on the outskirts of Dehradun on Monday hailed the Uttarakhand Human Rights Commission for sending notices to various government agencies over pollution in the Rispana, Bindal and Suswa rivers.
Recently, the commission had sent notices to the Dehradun municipal corporation and water supply department asking the government agencies to help in conserving the rivers.
The villagers, belonging to Mothrowala, Dudhli, Nagal, Bundawala, Jwalapur, Jhandod and Markham Grant villages and a Dehradun-based non-government organisation (NGO), Society of Pollution and Environmental Conservation Scientists (SPECS), had filed a petition in the matter in 2016.
"We had pleaded that contaminated water is endangering the lives of the people living on the riverside. The contaminated water is also affecting the agriculture and wildlife of Rajaji Tiger Reserve," said Brij Mohan Sharma, the secretary of SPECS, at a press conference held at Press Club in Dehardun on Monday. He was accompanied with the villagers.
SPECS, which had been analysing water and food quality for last two decades, in one its reports revealed that all three rivers of Doon valley were full of toxins. "The highly contaminated water of Suswa contains toxins like chromium, zinc, iron, lead, manganese, oil and grease, which are very harmful for the soil, aquifers and human life," said Sharma.
SPECS and villagers expressed satisfaction that chief minister TS Rawat was taking interest in cleaning Rispana. However, they were concerned that the rivers were still carrying highly polluted waters and that needs to be addressed on priority.
Close