Conjoined two-year-old twins from Odisha undergo first surgery at AIIMS
In the 24-hour-long surgery, doctors performed venous bypass to separate the veins that return blood to the heart from the brain. This was the first of three-phase surgeries planned by surgeons at AIIMS to separate the twins.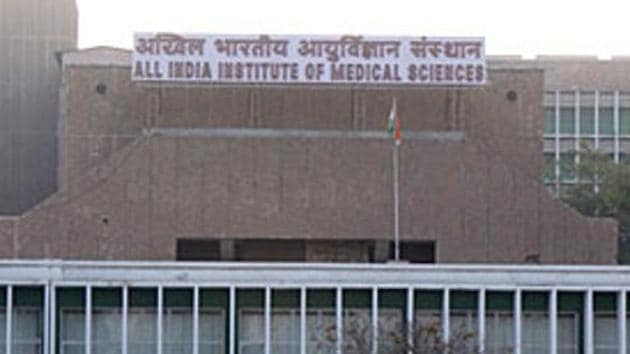 Updated on Aug 30, 2017 11:19 AM IST
The 28-month-old conjoined twins from Odisha underwent their first surgery — a venous bypass — at All India Institute of Medical Sciences (AIIMS) on Tuesday. The venous bypass surgery was done to separate the shared veins that return blood to the heart from the brain. A new bypass technique was used for the first time to separate the veins in the twins.
The 24-hour long surgery began early on Monday morning and lasted till 6.30am on Tuesday.
After the surgery, the twins were moved to the hospital's intensive care unit and kept under ventilation.
"The surgery was uneventful and there was no major blood loss or intraoperative problems. Both the children are united at the head as before from outside, however, a significant portion of their brain was separated," said Dr Deepak Gupta, paediatric neurosurgeon who led the team.
This is just the first phase of the surgeries that the twins — Jagannath and Balram — will have to undergo. The surgery has been planned in three phases and the actual separation of the babies is supposed to happen during the second phase of the surgery, which will happen in October, according to sources.
"The kids will require one to two more surgeries within three months for complete separation and will be kept under observation until then," said Dr Gupta.
This will be India's first craniopagus surgery — surgery to separate twins joined at the cranium — and only about 50 such surgeries have happened across the world.
The surgeries were planned after a detailed neuro-assessment, including multiple MRIs, CT scans and angiograms, to check the extent the veins in their brains were fused.
"Surgical planning was done in such a way that lives of both the children can be saved at the same time with minimal side effects," said Dr Gupta.
The treatment of the twins, who hail from Kandhamal, is being sponsored by the state government.
The twins are being treated by a team of 40 specialists from AIIMS' department of neurosurgery, neuro-anaesthesia and plastic surgery. The team includes Dr A K Mahapatra, chief of neurosciences centre, Dr Deepak Gupta, professor of neurosurgery, Dr Mihir Prakash Pandia, Head of Department, of Neuro Anaesthesiology, Dr Girija Rath from the same department, Dr Manish Singhal from plastic and reconstructive surgery team, and Dr Sailesh Gaekwad from neuroradiology.
Close Story