Delhi civic agencies find easy solution for waste problem by burning it
Aug 16, 2018 04:32 AM IST
The three civic agencies of Delhi have decided to take the easy way out when it comes to dealing with the problem of solid waste – produce energy by incinerating the garbage.
The three civic agencies of Delhi have decided to take the easy way out when it comes to dealing with the problem of solid waste – produce energy by incinerating the garbage.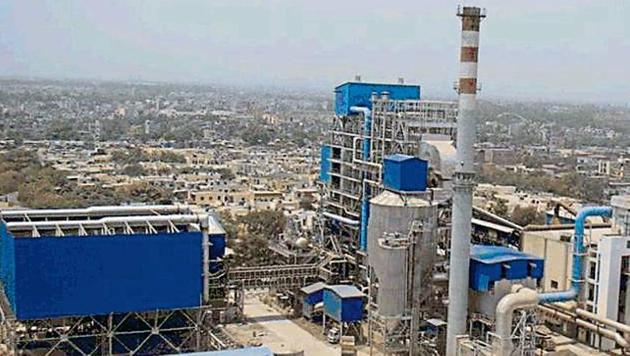 By December 2019, the South and North Delhi Municipal Corporations plans to establish two more waste-to-energy plants at Tehkhand and Bhalswa, having a capacity to treat 2,000 and 1,500 metric tonnes of waste.
The east corporation is also waiting for approval from the environment ministry to increase the capacity of its existing plant in Okhla, from 1,200 to 2,000 metric tonnes, by November.
Experts said in most environmentally conscious communities, incineration is treated as the last option after all other ways to reduce, reuse and recycle waste have been exhausted. Also, the quality of garbage generated in Indian cities is not suitable for producing energy as it contains high volumes of wet waste.
"In a rush to dispose of the solid waste, civic agencies are looking for the easy way out, which is to burn the garbage to produce electricity. The technique neither goes with the city's circumstances, solid waste management rules, civic agencies' financial condition nor the nature of the garbage generated," Chitra Mukherjee, co-founder, Chintan, an NGO that works towards converting waste into social wealth.
Hindustan Times takes a look at what the civic agencies plan to do in the next two years and how feasible these options are.
The plan
At present, Delhi produces around 10,500 metric tonnes of garbage every day and that is expected to rise to 15,500 metric tonnes within the next three years.
Currently, of the total garbage generated, only 5,500 metric tonnes of waste are consumed at three waste-to-energy plants in Okhla, Bawana and Ghazipur. About 4,800-5,000 metric tonnes of unprocessed waste goes to four landfills, of which three are already at capacity.
"To bridge the gap, plans are afoot to come up with two more plants and increase the capacity of existing ones . This will help the three civic agencies to process 10,000 metric tonnes of waste as opposed to the present 5,500 metric tonnes for generating electricity," Veena Virmani , standing committee chairperson, North Delhi Municipal Corporation, said.
By December 2019, Delhi will have the capacity to use up almost 65% of the garbage that is generated daily, an official from the East Delhi Municipal Corporation said.
"Civic agencies are currently dumping recyclable products at the waste-to-energy plants and these should ideally be reused to save resources," Mukherjee said.
WTE plants discourage segregation at source
Experts said the amount of resources used for establishing waste-to-energy plant can be used to encourage segregation at source and to decentralise the processing of garbage in the city.
"Even the Solid Waste Management Rules, 2016, emphasise on segregation of garbage at source, decentralising processing and composting of waste in neighbourhoods so that the minimum amount of waste reaches the waste-to-energy plants or landfill. But civic agencies are going about it the other way around. We can learn from cities such as Alappuzha in Kerala and Mysuru in Karnataka which have implemented the concept of decentralising waste management quite well," Rajneesh Sareen, programme director, sustainable buildings and habitat programme, Centre for Science and Research, said.
"Even waste-to-energy plants won't work efficiently unless they get segregated garbage or fuel of high calorific value. The incineration plant at Timarpur became dysfunctional because the authority concerned was using mixed waste in addition to fuel oil to run the plant," Sareen pointed out.
K S Mehra, former commissioner of the unified municipal corporation, said these points are easier said than done.
"Let's accept the fact that none of us segregates the waste and it will take years for the practise to become a habit. The civic agencies can't wait till that time arrives. Establishing the waste-to-energy plant is a good short-term solution, as long as it doesn't harm the environment," he said.