Delhi policewoman promoted for tracing 76 missing kids in last 3 months
Out of the children Seema Dhaka, who is now an assistant sub-inspector, traced, 56 are younger than 14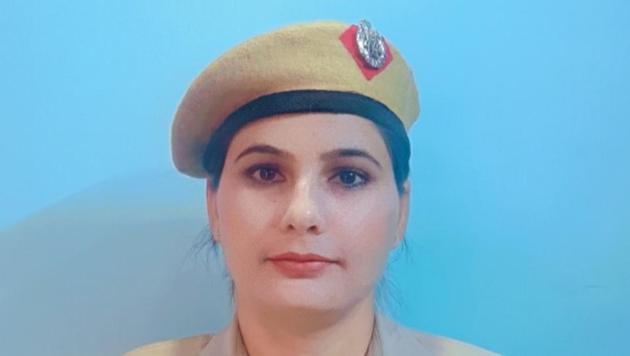 Updated on Nov 19, 2020 08:56 PM IST
Hindustan Times, New Delhi |
HT Correspondent | Edited by Sameer
Delhi Police head constable Seema Dhaka, 33, did not take a single day off for almost three months she worked to trace and reunite 76 missing children with their families. She would go home for two-three hours on most days and even if she got a clue about a child in the middle of the night, Dhaka would leave to follow it up at that hour.
Dhaka, who is now an assistant sub-inspector, was on Wednesday awarded for her feat with an out-of-turn promotion under a new initiative that promises quick promotions for constables and head constables for tracing missing children.
Also Read: Businessman killed in Delhi, body thrown off train in Gujarat
Dhaka said some of the children have developed a special bond with her and a few of them wept when she handed them over to their families. "There were these two children whom I traced. While accompanying them to their homes in West Bengal, they developed a special bond with me during the train journey. They were crying when it was time for me to leave them with their parents," said Dhaka.
Watch: Delhi woman head constable awarded ASI rank for tracing 76 missing kids
Being a mother, it was easier for her to bond with the children. "I have an eight-year-old son. I could feel what the children felt on being separated from their parents, what the parents felt on losing their children. That motivated me to work harder," said Dhaka.
She said a child she helped reunite with his family in Bengal after travelling on two separate boats in flood-hit areas in October did not want to go back to his stepfather.
"The boy said that his stepfather was abusive. I had to ensure that the mother knew of it and that she would take care of the boy after I was gone. I ensured that the boy and the parents were counselled," said Dhaka.
Dhaka said that a lot of the children she helped reunite with their parents had been separated for long. She added some of them had quarrelled with their parents before running away from their homes.
"Every tracing; every reunion posed its own challenges. It was often so difficult to make children help with the details of their parents and homes. But my senior officers lent all possible support. Police in different states also helped my work."
Dhaka even tested positive for Covid-19 and had to be isolated for three weeks in July. She returned to work as soon as she recovered. "The happiness on the faces of the parents of children upon their reunion motivated me."
Delhi police spokesperson Eish Singhal said Dhaka traced the 76 missing children to states like Punjab, Uttar Pradesh, and West Bengal.
"Dhaka traced these children since August 7 this year when police commissioner SN Shrivastava announced incentives for those tracing a large number of children," said Singhal. She said 56 of the children Dhaka traced are aged under 14.
The Delhi police have traced 1,440 missing children since August 7 even as 1,222 were reported disappeared during this time.
According to the incentives announced, constables and head constables, who trace 50 or more missing children in 12 months, are eligible for the out-of-turn promotions.
In 2019, of 5,412 children reported missing, 61.64% of them were traced. This year, so far, the number of missing children is 3,507 while the recovery rate is 74.96%.
Topics
Close Story