Parents to get real-time access of CCTV footage in Delhi school classrooms
Updated on Jan 17, 2018 10:32 PM IST
Delhi chief minister Arvind Kejriwal says he has reviewed the progress of installation of CCTV cameras in each class in all government schools.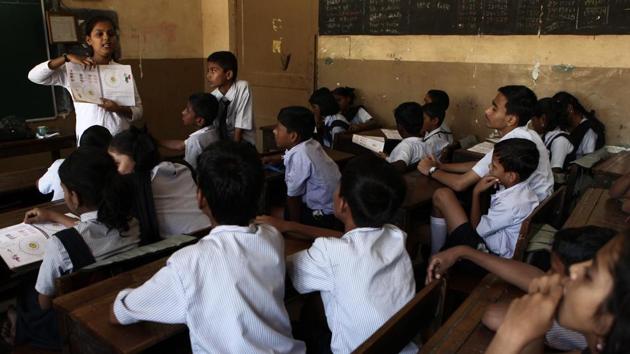 Parents of students in Delhi government schools will have real-time access to CCTV footage of their child's classrooms on their mobile phones, chief minister Arvind Kejriwal said.
Kejriwal on Wednesday conducted a meeting to review the project to install CCTV cameras in all classrooms of government schools. The CM said the process to install CCTVs in schools should start in three months.
Each parent will be given a unique id to log into a mobile app the government is developing. CCTV footage will be live streamed on the app.
"The mobile app is still being developed. It will allow parents to see live CCTV footage of their child's classroom. Parents should know the classroom number of their child in and they can access footage of that room," an official of the education department said.
The app will have a complaint feature. "If parents spot anything wrong and want to complain, then they can use the app to register it. The issue will be addressed by officials from the department concerned," the official said.
There will be an auto complaint system to check if any CCTV is not working. "The auto system will itself lodge a complaint. It will go to the system integrator who would rectify the camera," the government said in a statement.
Different officials will have real-time access to the CCTV footage so that they can address issues in their schools concerned.
"Zonal level and district level officials can see live recording of schools falling in their zones. The education minister, education secretary and director of education will have the rights to view any classroom of any government school through the app at any point of time," the official said.
Kejriwal tweeted, "Each parent will be given access to see his child studying in class on real-time basis on his/her phone. This will make the whole system transparent and accountable and would ensure safety of kids".
In September last year, the DOE had said it was planning to install CCTV in all classrooms of the government schools. The decision came following the rape of a five-year-old girl at a school in east Delhi and the killing of a boy at a private school in Gurgaon.
Close Story
Personalise your news feed. Follow trending topics