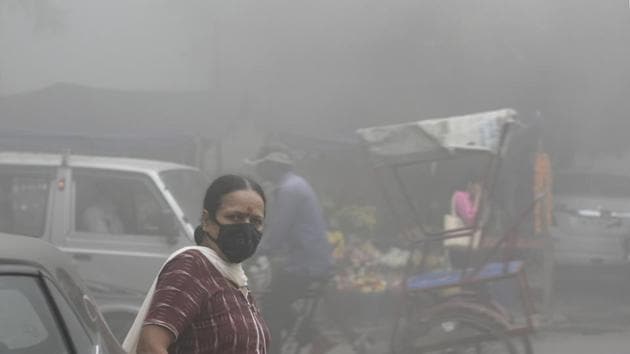 Will exempting women from odd-even really help? The jury is out
Many experts raised questions on how would exempting women would help when most of them use public transport to commute.
UPDATED ON NOV 12, 2017 12:44 AM IST
The Delhi government's decision to hold back the odd-even car rationing scheme with view of women's safety has left experts divided.
Many experts raised questions on how would exempting women would help when most of them use public transport to commute.
"Plans like odd-even should be implemented without exemptions. Since most of the women commuters in Delhi use public transport, the exemption makes no sense," said Anumita Roychowdhury from the Centre of Science and Environment (CSE).
According to 2016 directorate of environment and statistics number of Delhi government, of the 51 Lakh non-agricultural workers in Delhi, nearly 7.2 lakh are females, most of whom commute to work daily. A June 2017 report by the Institute for Transportation and Development Policy (ITDP) and Safetipin, a personal safety mobile application, further found that 30% women used public transport against 25% men in cities including Delhi.
"It is true that in the long run women should not be given exemptions," said Safetipin co-founder and women's rights activist Kalpana Viswanath. But, given the poor record of women safety in Delhi, she added that the Arvind Kejriwal led-Delhi government's concern was valid.
Delhi government had announced earlier this week to roll out odd-even road rationing scheme from November 13 as a measure to control rising pollution levels. Exemptions were allowed for two-wheelers and women. But, on Saturday, the National Green Tribunal (NGT) allowed the government to go ahead with the scheme without exemptions, a rider that prompted the government to call off the plan for now.
"Delhi government cannot risk safety of women during odd-even. Will not implement it without exemptions to women," Aam Aadmi Party (AAP) spokesperson and lawmaker Saurabh Bahradwaj said.
Many experts also raised the question of gender equality.
"We, as women, do not want to be exempted from special drives like odd-even," said Ruhi Tickoo, who commutes from Noida to Delhi.
The demand to call the scheme off if women were not exempted was mooted by AAP leaders first. Party MLA Alka Lamba was among the first to request the government to not implement the scheme without exemptions to women, soon after NGT order.
Delhi commission of women, Swati Jaihind, too requested chief minister Arvind Kejriwal to call off the drive, even as she said she was against exemptions to women.
"Like most women, I am against exemptions. But exemptions to women in odd-even is a necessity due to security concerns," she tweeted.
Close