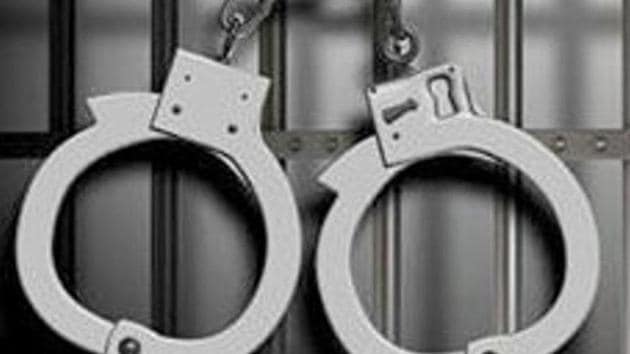 Delhi court sentences photographer to 10 yrs jail for raping woman
The court sent west Delhi resident Shambhu Jha to 10 years in jail and imposed a fine of Rs 30,000 on him.
UPDATED ON DEC 22, 2016 09:12 PM IST
A photographer has been sent to 10 years in jail by a Delhi court for raping a married woman and threatening to show her videos and photographs to relatives leading to matrimonial dispute.
The court awarded the jail term to the 33-year-old man while refusing to show leniency to him and said he had been the "perpetrator of the crime" against a woman after winning trust of her family which was "unpardonable".
"It is clear that the convict had sexually assaulted the prosecutrix when she was living in her matrimonial home and her husband was out of Delhi as he was working in some other country...
"Due to the conduct of the convict, matrimonial life of prosecutrix had been shattered. She had separated from her husband due to the misbehaviour of the convict and because of the sexual assault committed upon her and the behaviour of the convict i.e. post incident, minor children of the woman have been separated from the company of their father," additional sessions judge Shail Jain said.
The court sent west Delhi resident Shambhu Jha to 10 years in jail and imposed a fine of Rs 30,000 on him. Out of the amount, Rs 20,000 would be given to the victim as compensation.
The court rejected the man's contention that the woman had hugged him on 'karvachauth' in her husband's absence which showed inducement on her part.
Instead, it showed the "trust and confidence" reposed by the woman in him, which he betrayed by sexually assaulting her, the judge said.
According to the prosecution, the woman and her family knew the man before the incident as he used to do photography work in their functions. He kept on contacting the woman after her marriage and used to call and threaten her if she refused to meet him.
In July 2011, the man came to her matrimonial house when she was alone and raped her and also made a video of the incident, it said, adding that he threatened to show the video and photographs to her family and neighbours if she disclosed the incident to anyone.
It said the man repeatedly raped the victim and when her husband came to Delhi, he became suspicious and matrimonial dispute occurred and the woman was thrown out of the house.
During the trial, the man denied the allegations against him and claimed that he was implicated in the case.
The court rejected the man's argument that there was an unexplained delay in lodging of the FIR in January 2013.
Close