Delhi govt to build 15,000 houses for homeless
May 11, 2016 06:04 PM IST
In order to provide houses for all, the Delhi government is planning to build urban houses for over 15,000 homeless people
In order to provide houses for all, the Delhi government is planning to build urban houses for over 15,000 homeless people.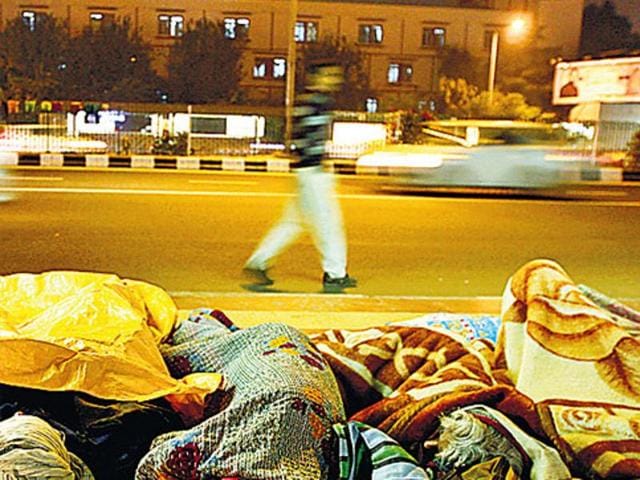 Sources said the urban development department was preparing a policy to build homes for those living on the streets.
As per the proposal, the government will build a hostel-like facility with a common kitchen for individuals and an accommodation of a single room with kitchen for families. The government is planning to keep spare rooms for those on the streets.
Over 30% occupants of the night shelters are those who permanently live there. Once the policy is approved, the Delhi Urban Shelter Improvement Board (DUSIB) which manages the night shelter will be asked to identify land to build these homes.
"Providing shelter to homeless is a temporary solution and we should focus on improving their quality of life so that they can shed the tag of homeless. By constructing 'pucca' houses for them, we are giving them a permanent shelter. There will be a provision for shops on the ground floor so they can continue to earn their living," said a senior Delhi government official.
The DUSIB has 198 night shelters with a capacity of 16,338. "Considering the requirement during winters, we install 47 tents with a capacity of 2,400. The total capacity last winter was 19,000 and it increases every year. There are shelters, which are earmarked for children, women, families, differently abled women and addicts," the official added.
These shelters are being managed through 17 shelter management agencies and equipped with basic facilities like blankets, mats, toilets and drinking water, first-aid box and fire extinguishers. The government will provide the same facilities at homes and those who can't earn will also be given food.
Sources said once the policy was framed, the AAP government would approach the central government for funding. "The central government runs several schemes to ensure houses for everyone. The fund for this scheme can be utilised to create permanent homes for about 20,000 people. But we need to create such facilities in NCR cities too as most of the time, homeless from NCR towns come to Delhi as they don't have night shelters there," the official further said.